Substitute Teacher Aide- Pattonville, MO
Pattonville, MO, US
Education
High School or equivalent
Part Time, Temporary
$25 hr
Entry Level
On-site
Education
First Shift (Day)
Pattonville, MO, US
$25 hr
Entry Level
Part Time, Temporary
Education
On-site
Education
High School or equivalent
First Shift (Day)
Apply Now
Applied
Job details
Make a difference one school day at a time as a substitute Teacher Aide. This is a great opportunity to be a mentor and help students become the best versions of themselves. Substitute Teacher Aides are essential to helping students learn and grow every day.
Why become a substitute Teacher Aide?
Help teachers increase valuable instruction time by working with students and helping them keep pace with their peers.

Help students improve social skills.

Feel good about the work you do in your own community.

Earn steady income through a variety of short- and long-term substitute positions available.

Enjoy work-life balance.
Responsibilities:
Provide classroom assistance to the district/school teacher, supporting the needs of general education or special needs students. This may include:


Implementing educational programs, activities, and services with students of varying ages

Classroom management and learning environment support

Reinforcing learning concepts presented through lesson plans—individually or in small groups

Grading homework and tests (computing/tabulating results) using answer sheets or other methods the school employs

Ensure adequate supervision of students and classroom environment to assure health, welfare, and safety of students, including:


Ensuring students are never left unattended in the classroom

Maintaining/assisting in maintaining classroom control that fosters a safe, positive environment for all students and staff in accordance with Kelly and school district policies and all applicable federal, state, and local laws and regulations

Reporting student injury, accidents, illness, and discipline problems to Kelly supervisor and district/school personnel immediately

Reporting all personal injury or school property theft to Kelly supervisor and district/school personnel immediately

Supervising students in out-of-classroom settings (e.g., assemblies, lunchroom) as directed and supervised by an authorized school district employee (e.g., school principal)





Assist students in transition to and from classrooms, as needed

Understand, address, and be sensitive to the needs of each student, recognizing differences in their abilities and cognitive levels
Minimum requirements:
High School diploma or equivalent

Effective organizational, communication, and interpersonal skills

Ability to follow oral and written directions

Ability to establish effective working relationships with school district staff

Ability to positively relate to a younger generation of students

Ability to withstand frequent walking, standing, stooping, and lifting up to 25 lbs.; other physical activities may be required

 
Perks you'll enjoy as a substitute teacher:
Free online classroom management training to help you become a capable, confident classroom leader

Free ongoing professional development to keep your skills sharp

Paid orientation on district policies and procedures so you understand the culture and requirements of the school district

Weekly pay

Kelly benefits: www.mykelly.com

Ability to create a work schedule that works for you

Ability to select your preferred school location
Next steps:
Apply now!

If you're a good fit, a Kelly recruiter will contact you within 48 hours. This will be your opportunity to ask questions and learn more about the position.

Share this job. Know someone who would make a great substitute teacher? We're always looking for more role models!

Substitute Teachers  Substitute Certificate Process: https://dese.mo.gov/educator-quality/certification/substitute-teachers

Our commitment to you:
Kelly® Education is committed to our substitute employees working in safe environments. Kelly Education operates under the collective guidance of the Center of Disease Control (CDC), state officials, and school district administration and we ensure our employees are adequately protected by school district policies and procedures.
Resume not required
4312725
I want more jobs like this in my inbox.
Share this job Copied url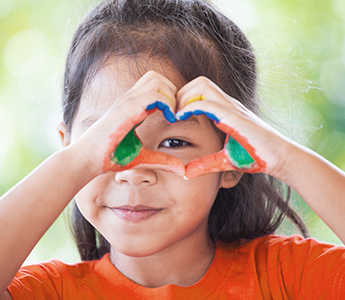 As part of our promise to talent, Kelly supports those who work with us through a variety of benefits, perks, and work-related resources. Kelly offers eligible employees voluntary benefit plans including medical, dental, vision, telemedicine, term life, whole life, accident insurance, critical illness, a legal plan, and short-term disability. As a Kelly employee, you will have access to a retirement savings plan, service bonus and holiday pay plans (earn up to eight paid holidays per benefit year), and a transit spending account. In addition, employees are entitled to earn paid sick leave under the applicable state or local plan. Click
here
for more information on benefits and perks that may be available to you as a member of the Kelly Talent Community.
Why Kelly® Education?
Looking for meaningful work that enriches the lives of students? At Kelly Education, we connect passionate people with great jobs in K-12 public schools, PreK and early childhood centers, and higher education institutions. Whether you're looking to work a few days a week or every day, want to work in a teaching or non-teaching role—we'll connect you with flexible work you can feel good about. Even if you're new to the education field, our thorough training and orientation will prepare you to be successful.
About Kelly
Work changes everything. And at Kelly, we're obsessed with where it can take you. To us, it's about more than simply accepting your next job opportunity. It's the fuel that powers every next step of your life. It's the ripple effect that changes and improves everything for your family, your community, and the world. Which is why, here at Kelly, we are dedicated to providing you with limitless opportunities to enrich your life—just ask the 300,000 people we employ each year.
Kelly Services is proud to be an Equal Employment Opportunity and Affirmative Action employer. We welcome, value, and embrace diversity at all levels and are committed to building a team that is inclusive of a variety of backgrounds, communities, perspectives, and abilities. At Kelly, we believe that the more inclusive we are, the better services we can provide. Requests for accommodation related to our application process can be directed to Kelly's Human Resource Knowledge Center. Kelly complies with the requirements of California's state and local Fair Chance laws. A conviction does not automatically bar individuals from employment.