Hebron, KY, US
Entry Level
Full Time, Temporary
Manufacturing - Other
None
Light Industrial
High School or equivalent
First Shift (Day)
Hebron, KY, US
Entry Level
Full Time, Temporary
Manufacturing - Other
None
Light Industrial
High School or equivalent
First Shift (Day)
Apply Now
Applied
Job details
Returns Processor / Sorter
Kelly Professional and Industrial is looking for Warehouse Associates to work at the world's largest technology distributor in Hebron, KY. If you're ready to make a change, we're ready to help.
Pay Rate: $16.00 per hour (TEMP TO HIRE)
$100 sign on bonus
Full Time Shift Available: 1st- Monday through Friday – 6:00am-2:30pm with OT, will be given advance notice for OT
Training for 2 weeks 6am-2:30pm- after associate successfully completes training, they can move to a flex schedule where they can choose to work 40 hours within M-F 6a to 6p time frame.
Click apply now or call/Text Ciara @ 502-515-5524
Job Description:
Returns Processor:
*QC role; candidate will have the option to sit and/or stand for their shift.
*Receiving and inspecting returned products for defects from merchants
*Logging / documentation of findings into database (data entry)
Sorter:
*More physical, less technical than the Returns Processor
*Boxing/re-boxing product
*Move product through warehouse
Job Requirements:
*High School Diploma or GED required
*Some previous/similar experience preferred
#CB
8746893
I want more jobs like this in my inbox.
Share this job Copied url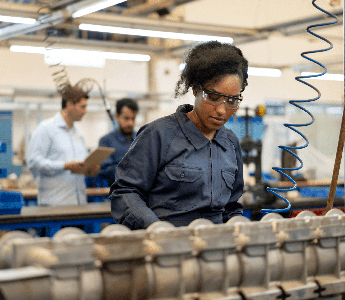 You should know:
Your safety matters! Visit the COVID-19 Resource Center for the latest information, policies, and frequently asked questions.
Get a complete career fit with Kelly®.
You're looking to keep your career moving onward and upward, and we're here to help you do just that. Our staffing experts connect you with top companies for opportunities where you can learn, grow, and thrive. Jobs that fit your skills and experience, and most importantly, fit right on your path of where you want to go in your career.
About Kelly
Kelly connects talented people to companies in need of their skills in areas including Science, Engineering, Technology, Education, Light Industrial and more. As advocates for the value of all workers and workstyles, we're united by our passion to connect people to work and support them in reaching their greatest potential. We directly employ nearly 500,000 people around the world and connect thousands more with work through our global network of talent suppliers and partners in our outsourcing and consulting practice.
Kelly Services is proud to be an Equal Employment Opportunity and Affirmative Action employer. We welcome, value, and embrace diversity at all levels and are committed to building a team that is inclusive of a variety of backgrounds, communities, perspectives, and abilities. At Kelly, we believe that the more inclusive we are, the better services we can provide. Requests for accommodation related to our application process can be directed to Kelly's Human Resource Knowledge Center. Kelly complies with the requirements of California's state and local Fair Chance laws. A conviction does not automatically bar individuals from employment.