Phoenix, AZ, US
Entry Level
Full Time, Temporary
Manufacturing - Other
None
Light Industrial
High School or equivalent
First Shift (Day)
Phoenix, AZ, US
Entry Level
Full Time, Temporary
Manufacturing - Other
None
Light Industrial
High School or equivalent
First Shift (Day)
Apply Now
Applied
Job details
Kelly Services is looking for Production Associates/Assemblers in Phoenix, AZ for 1st, 2nd, and 3rd Shifts
1st shift- $19.00/hour- Monday-Friday 6:00am- 2:30pm
2nd shift- $19.50/hour- Monday-Friday 2:15pm-10:45pm
3rd shift- $20/hour- Sunday-Thursday 9:45pm-6:15am (Need to be able to train on 1st or 2nd shift for at least two weeks)
****2nd and 3rd shift ONLY! BONUS: $2000- $500 after 90 and $1500 bonus after 180 days****
Location: Phoenix, AZ 85040
Manufacturer of medical ultrasound transducers and components. Clean, friendly work environment where we use Lean manufacturing principals in our everyday processes.
Job Description Summary
The production associate may have responsibilities including manufacturing, assembly, basic testing, packaging, machine operations and shipping of products.
Essential Responsibilities:
• Performs manufacturing/assembly operations and various tasks following procedures, bills of materials, work instructions, and process aid sheets.
• Maintains daily production output.
• Follows all EHS and Quality policies and procedures.
• Participates in quality control inspections when required.
• Works with team leaders, engineers, supervisors, and managers to improve quality and process efficiency.
• Other duties as assigned, and may be asked to be included in quality activities, training sessions, and employee activity teams.
• May assist with training peers when required
Quality Specific Goals:
• Complete all planned Quality & Compliance training within the defined deadlines.
• Identify and report any quality or compliance concerns
Training:
• Aware of and comply with training requirements,
• Knowledge and understanding of production process, work instructions, documentation, non-conforming and; rework documentation requirements and operates within them to ensure that a device conforms to its specification.
• Aware of and comply with Stop Work and Good Documentation procedures.
Qualifications/Requirements:
• High School Diploma/GED or local equivalent.
• 1 or more years of related manufacturing experience.
• Ability to communicate, receive and understand instructions regarding duties to be performed.
• Demonstrated ability to detail and quality-minded work habits with microscope assembly.
• Demonstrated ability to communicate with co-workers and leadership.
• Ability to perform machine operations
• Demonstrated ability to communicate with co-workers and leadership.
• Demonstrated experience with the use of cleaning solvents such as Acetone.
Desired Characteristics:
• Associates degree / Diploma in Machining or local equivalent.
• 3 or more years of related Machining experience.
• Previous Soldering experience
• Previous work experience as a Machine Operator or equivalent
What happens next:
Once you apply, you'll proceed to next steps if your skills and experience look like a good fit. But don't worry—even if this position doesn't work out, you're still in our network. That means all of our recruiters will have access to your profile, expanding your opportunities even more. Helping you discover what's next in your career is what we're all about, so let's get to work. Apply today!
www.mykellyjobs.com
Please note – these positions are being recruited for by a virtual Kelly recruiter, not your local branch office. You can apply directly to this posting (PLEASE INCLUDE AN UPDATED RESUME)
8747940
I want more jobs like this in my inbox.
Share this job Copied url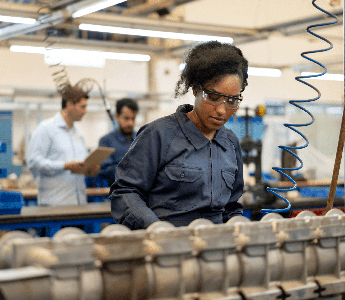 You should know:
Your safety matters! Visit the COVID-19 Resource Center for the latest information, policies, and frequently asked questions.
Get a complete career fit with Kelly®.
You're looking to keep your career moving onward and upward, and we're here to help you do just that. Our staffing experts connect you with top companies for opportunities where you can learn, grow, and thrive. Jobs that fit your skills and experience, and most importantly, fit right on your path of where you want to go in your career.
About Kelly
Kelly connects talented people to companies in need of their skills in areas including Science, Engineering, Technology, Education, Light Industrial and more. As advocates for the value of all workers and workstyles, we're united by our passion to connect people to work and support them in reaching their greatest potential. We directly employ nearly 500,000 people around the world and connect thousands more with work through our global network of talent suppliers and partners in our outsourcing and consulting practice.
Kelly Services is proud to be an Equal Employment Opportunity and Affirmative Action employer. We welcome, value, and embrace diversity at all levels and are committed to building a team that is inclusive of a variety of backgrounds, communities, perspectives, and abilities. At Kelly, we believe that the more inclusive we are, the better services we can provide. Requests for accommodation related to our application process can be directed to Kelly's Human Resource Knowledge Center. Kelly complies with the requirements of California's state and local Fair Chance laws. A conviction does not automatically bar individuals from employment.