Medical Device Assembler $22/hr
Irvine, CA, US
Electronic Assembly
High School or equivalent
Full Time, Temp to Hire
Experienced (Non-Manager)
On-site
Medical Devices and Supplies
First Shift (Day)
Irvine, CA, US
Experienced (Non-Manager)
Full Time, Temp to Hire
Medical Devices and Supplies
On-site
Electronic Assembly
High School or equivalent
First Shift (Day)
Apply Now
Applied
Job details
We're hiring Medical Device Assembler in Irvine, CA
Must have previous medical device assembly experience. 
Company offers FREE medical, dental and vision for employee and eligible dependents once converted to permanent employee.
FREE meals daily from restaurants in the surrounding work area ($17 meals). 
1st shift 6AM-2:30PM
2nd shift 3PM-11:30PM
Mon – Friday
$Up to 22 per hour
Temp to hire… Will receive benefits when converted to a permanent employee, 401K + 4% match, dental, FREE medical, vision, PTO etc, free meals daily. This company tends to covert at 3 month mark with good attendance.
NO OT required
Day in the life below:
You will be assembling medical devices under a microscope in a clean room environment. These devices are small and will go into the brain. You will be using small tools such as tweezers, calipers for example. If you know how to solder is a huge plus ,but the company is willing to train on soldering in time. An in person interview is required where you will be assessed under the microscope assembly. You will be inputting very small updates into the computer here and there as well so some light data entry skills is required.
Company: Medical device manufacturer
Job responsibilities:
Gown – clean room environment for medical device assembler job

In person interview required– assessment given – microscope assembly test medical device assembler job

Light computer skills needed– data entry medical device assembler job

Assembling small tubes that go into the brain to extract bleeding and other masses medical device assembler job

Fabricates and assembles parts, subassemblies, and products using an array of tools and equipment following assembly instructions and/or drawing specifications medical device assembler job

Complete work as directed by immediate supervisor medical device assembler job

Work with R&D and Quality to develop porotypes, assemblies and methods medical device assembler job

Work with other members of a line or group to assemble products medical device assembler job

Perform all work to meet quality and safety standards and procedures medical device assembler job

Maintain a clean and safe environment medical device assembler job

Document actions and products by completing required quality and production forms medical device assembler job

Perform special projects and other duties as assigned medical device assembler job

High school diploma or equivalent medical device assembler job

1+ years of assembly experience medical device assembler job

Emphasis on Microscope and Soldering experience are a must.

Use of small hand tools (IE: rulers, calipers, cutters, tweezers, etc.) medical device assembler job

Excellent hand-eye coordination medical device assembler job

Must have good eyesight, including depth perception, peripheral vision and the ability to differentiate between colors medical device assembler job

Understanding of ISO / FDA Quality System Requirements and guidelines medical device assembler job

Experience working in a clean room/environment medical device assembler job

General knowledge of lab safety, MS Office and reading written instructions and specification drawings medical device assembler job
For immediate consideration reply apply below or text 626 838 0499
8749459
I want more jobs like this in my inbox.
Share this job Copied url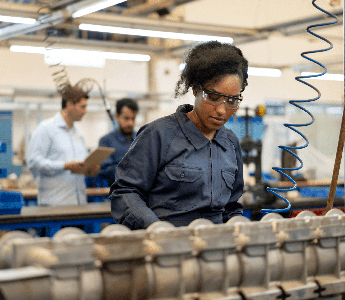 As part of our promise to talent, Kelly supports those who work with us through a variety of benefits, perks, and work-related resources. Kelly offers eligible employees voluntary benefit plans including medical, dental, vision, telemedicine, term life, whole life, accident insurance, critical illness, a legal plan, and short-term disability. As a Kelly employee, you will have access to a retirement savings plan, service bonus and holiday pay plans (earn up to eight paid holidays per benefit year), and a transit spending account. In addition, employees are entitled to earn paid sick leave under the applicable state or local plan. Click
here
for more information on benefits and perks that may be available to you as a member of the Kelly Talent Community.
You should know:
Your safety matters! Visit the
COVID-19 Resource Center
for the latest information, policies, and frequently asked questions.
Get a complete career fit with Kelly®.
You're looking to keep your career moving onward and upward, and we're here to help you do just that. Our staffing experts connect you with top companies for opportunities where you can learn, grow, and thrive. Jobs that fit your skills and experience, and most importantly, fit right on your path of where you want to go in your career.
About Kelly
Work changes everything. And at Kelly, we're obsessed with where it can take you. To us, it's about more than simply accepting your next job opportunity. It's the fuel that powers every next step of your life. It's the ripple effect that changes and improves everything for your family, your community, and the world. Which is why, here at Kelly, we are dedicated to providing you with limitless opportunities to enrich your life—just ask the 300,000 people we employ each year.
Kelly Services is proud to be an Equal Employment Opportunity and Affirmative Action employer. We welcome, value, and embrace diversity at all levels and are committed to building a team that is inclusive of a variety of backgrounds, communities, perspectives, and abilities. At Kelly, we believe that the more inclusive we are, the better services we can provide. Requests for accommodation related to our application process can be directed to Kelly's Human Resource Knowledge Center. Kelly complies with the requirements of California's state and local Fair Chance laws. A conviction does not automatically bar individuals from employment.