Senior Human Resource Generalist
Anderson, SC, US
Professional (Other)
Bachelors Degree
Full Time, Direct Hire
Manager (Manager/Supervisor)
On-site
Manufacturing - Other
First Shift (Day)
Anderson, SC, US
Manager (Manager/Supervisor)
Full Time, Direct Hire
Manufacturing - Other
On-site
Professional (Other)
Bachelors Degree
First Shift (Day)
Apply Now
Applied
Job details
Job searching is a lot better with someone in your corner. Kelly® Professional & Industrial is seeking Senior Human Resource Generalist to work at premier company in Anderson SC. Sound like something you're interested in? We'll be here every step of the way to help you through the process!
Salary: 80k-95k
Onsite position
Duration: DIRECT HIRE
What we are looking for?
We are looking for a Senior Human Resources Generalist who will be a trusted business partner and coach for department leadership and a trusted advocate for front-line employees. Responsible for partnering with leadership to attract, develop & retain employees, create an environment of trust and positive employee relations, foster an environment of open two-way communication, and drive a safety culture.
Responsibilities:
• Being responsible and accountable for all Human Resources functions, including, but not limited to employee relations, organizational effectiveness, and leadership support and development within their assigned area.
• Partner with the department leadership team in developing and tracking execution of HR plan ensuring alignment with organization priorities.
• Coordinate talent management processes to identify and address competency, knowledge and talent gaps.
• Develop and execute in partnership with team members actions to maintain and improve employee engagement.
• Provide coaching and guidance regarding employee management and individual development plans.
• Manage and resolve employee relations issues. Respond to and provide guidance to management and team members on employee-related issues, complaints, or problems. Counsel, coach and assist management in handling and addressing employee relation issues.
• Conduct effective, thorough and objective investigations. Provide consultation to managers with respect to performance management, employee development, disciplinary actions, etc.
• Ensuring and maintaining compliance with federal and state regulations and employment practices.
• Assisting in the interpretation of company policies and procedures. Proactively ensuring that company policies are administered in a fair and equitable manner.
• Partnering with leadership to design and implement effective communications and recognition programs.
• Conduct exit interviews, analyze data and provide report with trends and recommendations for continuous improvement and retention efforts.
• Provide assistance with the implementation and administration of the performance evaluation program.
• Analyze and evaluate policies, procedures and programs to identify successes and deficiencies and recommend changes.
• Identify legal requirements affecting human resources functions and ensure policies and procedures are in compliance.
• Assist with the development and implementation of organizational wide training.
• Facilitate and/or provide training of personnel policies and procedures.
Requirements: 
• Bachelor's Degree strongly preferred.
• Minimum 3 years of successful performance as a Generalist and/or other HR related role.
• Experience in a lean manufacturing environment preferred. High Performance Work Teams desired but not required.
• Excellent leadership and conflict resolution skills.
• Solid knowledge and understanding of state and federal employment laws, strong analytical ability, demonstrated perseverance, ability to maintain confidential information, and excellent time management skills.
• Requires excellent verbal, written and relationship management skills.
• Must demonstrate diplomacy and tact while interacting with all levels within and outside of the organization.
• Must be able to perform job duties independently, exercising good judgment and professionalism.
What happens next?
Once you apply, you'll proceed to next steps if your skills and experience look like a good fit. But don't worry—even if this position doesn't work out, you're still in our network. That means all of our recruiters will have access to your profile, expanding your opportunities even more. Helping you discover what's next in your career is what we're all about, so let's get to work. Apply to be a Sr. Human Resource Generalist today!
8771080
I want more jobs like this in my inbox.
Share this job Copied url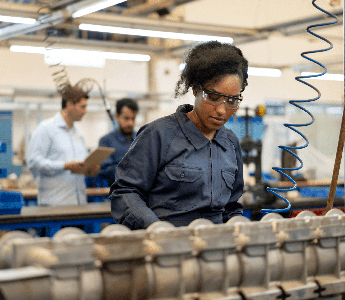 As part of our promise to talent, Kelly supports those who work with us through a variety of benefits, perks, and work-related resources. Kelly offers eligible employees voluntary benefit plans including medical, dental, vision, telemedicine, term life, whole life, accident insurance, critical illness, a legal plan, and short-term disability. As a Kelly employee, you will have access to a retirement savings plan, service bonus and holiday pay plans (earn up to eight paid holidays per benefit year), and a transit spending account. In addition, employees are entitled to earn paid sick leave under the applicable state or local plan. Click
here
for more information on benefits and perks that may be available to you as a member of the Kelly Talent Community.
You should know:
Your safety matters! Visit the
COVID-19 Resource Center
for the latest information, policies, and frequently asked questions.
Get a complete career fit with Kelly®.
You're looking to keep your career moving onward and upward, and we're here to help you do just that. Our staffing experts connect you with top companies for opportunities where you can learn, grow, and thrive. Jobs that fit your skills and experience, and most importantly, fit right on your path of where you want to go in your career.
About Kelly
Work changes everything. And at Kelly, we're obsessed with where it can take you. To us, it's about more than simply accepting your next job opportunity. It's the fuel that powers every next step of your life. It's the ripple effect that changes and improves everything for your family, your community, and the world. Which is why, here at Kelly, we are dedicated to providing you with limitless opportunities to enrich your life—just ask the 300,000 people we employ each year.
Kelly Services is proud to be an Equal Employment Opportunity and Affirmative Action employer. We welcome, value, and embrace diversity at all levels and are committed to building a team that is inclusive of a variety of backgrounds, communities, perspectives, and abilities. At Kelly, we believe that the more inclusive we are, the better services we can provide. Requests for accommodation related to our application process can be directed to Kelly's Human Resource Knowledge Center. Kelly complies with the requirements of California's state and local Fair Chance laws. A conviction does not automatically bar individuals from employment.