SMT PTH Manufacturing Engineer
Deland, FL, US
Experienced (Non-Manager)
Full Time, Direct Hire
Electronics/Components and Semiconductor Mfg
Negligible
Engineering
Bachelors Degree
First Shift (Day)
Deland, FL, US
Experienced (Non-Manager)
Full Time, Direct Hire
Electronics/Components and Semiconductor Mfg
Negligible
Engineering
Bachelors Degree
First Shift (Day)
Apply Now
Applied
Job details
SMT Manufacturing Engineer
Location: Deland, FL (Relocation assistance available for qualified candidates)
Pay: $100,000 to $115,000 (depending upon experience)
Kelly is seeking a Manufacturing Engineer for our client in Erie, PA. Candidate will be responsible for High reliability SMT, PTH, and Systems Integration manufacturing, determining the most effective ways to improve production flow, increase productivity, maximize efficiency, and manage human capital.
If you are searching for a career with a company that offers challenging, diverse projects and opportunities? Individuals who are motivated self-starters with excellent communication abilities including strong listening skills and a logical, systematic approach to assimilating information in all areas will succeed
Responsibilities:
Support manufacturing floor daily operations and drive continuous improvement of key production

cells including optimization and balancing of equipment and personnel cycle times
Participate as process/manufacturing representative on Customer Focus Teams (CFT) for new

product introduction activities including scheduling and management of new product launches
Design, develop document, evaluate, and support existing and new manufacturing processes to

facilitate efficient production throughput and quality
Establish effective and efficient manufacturing processes, work instructions, Failure Mode and Effect

Analysis (FMEA), and process control plans
Determine root causes of failures using statistical methods and recommend changes in designs,

tolerances, or processing methods
Uses lean principles to analyze and improve material flow and plan layouts to optimize production

efficiency, safety, quality, costs, and remove waste throughout all processes
Support existing production programs to minimize equipment downtime, maximize resource

productivity, and improve quality
Technical advisor for internal and external stakeholders which includes customers, suppliers, and all

internal departments
Prepare processes, drawings, and develop tools for manufacturing processes in order to generate or

improve efficient production throughput
Actively support production personnel in the setup and debugging process for new applications
Requirements and Experience:
Bachelor's Degree in Engineering (Electrical, Manufacturing, Industrial, Materials Science,

Mechanical)
Minimum of 5 years' experience and progressively increasing responsibility in the design,

execution, and sustaining of manufacturing processes and technologies
Prior manufacturing engineering experience with technical leadership in high reliability SMT, PTH, or Systems Integration

Thorough knowledge of validation principles, manufacturing processes, quality systems, and

engineering design fundamentals
Technical knowledge of reading blueprints, schematics, electrical/engineering drawings, etc.

Electrical and automation programming aptitude

Experience planning, coordinating, and performing manufacturing engineering activities

Strong analytical, problem solving, and innovative solution capabilities

Demonstrated success in technical leadership in designing and implementing manufacturing

processes that meet cost, productivity, run rate, and quality expectations
Benefits:
Opportunity to grow with a dynamic company

Full benefits 1st day of employment (health, dental, vision, etc.)

401k with company match

Paid time off and paid holidays
What happens next:
Once you apply, you'll proceed to next steps if your skills and experience look like a good fit. But don't worry – even if this position doesn't work out, you're still in our network. That means our team of expert Kelly recruiters will have access to your profile, making your opportunities limitless.
8787108
I want more jobs like this in my inbox.
Share this job Copied url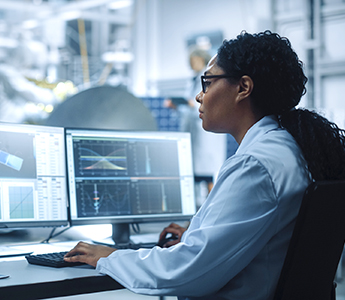 You should know:
Your safety matters! Visit the COVID-19 Resource Center for the latest information, policies, and frequently asked questions.
Why Kelly® Engineering?
Your engineering skills are in demand, but how do you find the right fit? Easy. At Kelly Engineering, our team creates expert talent solutions to solve the world's most critical challenges. We connect you with leading organizations where you can collaborate on innovative projects, work with cutting-edge technologies and accelerate your growth. Whether you prefer the variety and flexibility of short-term projects or are looking for a long-term opportunity, we're here to guide you to the next step in your engineering career.
About Kelly
Kelly connects talented people to companies in need of their skills in areas including Science, Engineering, Technology, Education, Light Industrial and more. As advocates for the value of all workers and workstyles, we're united by our passion to connect people to work and support them in reaching their greatest potential. We directly employ nearly 500,000 people around the world and connect thousands more with work through our global network of talent suppliers and partners in our outsourcing and consulting practice.
Kelly Services is proud to be an Equal Employment Opportunity and Affirmative Action employer. We welcome, value, and embrace diversity at all levels and are committed to building a team that is inclusive of a variety of backgrounds, communities, perspectives, and abilities. At Kelly, we believe that the more inclusive we are, the better services we can provide. Requests for accommodation related to our application process can be directed to Kelly's Human Resource Knowledge Center. Kelly complies with the requirements of California's state and local Fair Chance laws. A conviction does not automatically bar individuals from employment.