Health Education Communications Manager – NIH
Bethesda, MD, US
Scientific
Masters Degree
Full Time, Temporary
Experienced (Non-Manager)
On-site
Government and Public Sector
First Shift (Day)
Bethesda, MD, US
Experienced (Non-Manager)
Full Time, Temporary
Government and Public Sector
On-site
Scientific
Masters Degree
First Shift (Day)
Apply Now
Applied
Job details
Kelly Government Solutions is a strategic supplier and business partner to the federal government and its key suppliers. Through our partnership with the National Institutes of Health, Kelly Government Solutions offers administrative, IT, engineering, scientific, and healthcare professionals the opportunity to work with the leading medical research center in the world. We are seeking an individual to work as a Health Education Communications Manager at the National Institutes of Health in Bethesda, MD.

This is a long-term contract position which offers:
– Competitive compensation and comprehensive benefit package
– Optional health, vision, and dental plans
– Vacation leave as well as paid federal holidays and 401K plan.
– Access to NIH's unparalleled resources and niche scientific initiatives
TASKS/SERVICES. The contractor shall:
(1) Provide strategic communications support to the Health Education Team Lead in National Heart, Lung, and Blood Institute's (NHLBI) Office of Science Policy, Engagement, Education, and Communications (OSPEEC), Health Education and Digital Information and Dissemination Branch (HEDID)
(2) Develop, implement, and evaluate dynamic, research-based, and audience-centric health education programs across a range of heart, lung, blood, and sleep disorders; oversee the development of educational materials and resources
(3) Lead and coordinate public health education and communication efforts of professional, voluntary, media, and local community organizations, Federal and State agencies, and audience-specific advocacy and public interest groups
(4) Lead NHLBI OSPEEC and contract staff in the development of health education and information materials for patients and their families, health professionals, and the general public that have a consistent message and reflect accurate translation of NHLBI research and medical advances
(5) Utilize state-of-the-art techniques to determine consumer health information needs and preferred formats that will motivate the target audiences and influence behavior changes
(6) Use social media, digital technologies and search engine optimization to strategically target patient recruitment messages and promote approved clinical research advertising
(7) Build, foster, and maintain collaborative partnerships to strengthen the resources available for extending the reach of NHLBI health awareness and education programs and broad-based education initiatives to improve public health
(8) Organize and liaison with community members to develop programs that will engage and educate communities to increase awareness of research
(9) Serve as subject matter expert and provide technical assistance to other NIH departments around recruitment, health education, advertisement, outreach and retention
(10) Utilize traditional and social media platforms to disseminate health information to target audiences
(11) Demonstrate understanding of the scientific issues and research findings relevant to the NHLBI mission and consult with Institute scientists to develop effective public health information materials and research dissemination interventions
REQUIREMENTS. The contractor ideally would have:
(1) Master's degree in Public Health, Health Promotion, Communications, or related discipline; certification as a health education specialist (CHES) preferred
(2) Experience with health promotion, communications, outreach, education, and/or public policy.
(3) Expertise in health education, promotion, communication, and engagement theories and strategies to evaluate communication effectiveness and make recommendations
(4) Expertise in oral and written communication principles, techniques, and methods to develop informational and educational public health information and strategic communication plans including reports, presentations, fact sheets, articles for publication, and responses to individuals or groups.
(5) Expertise in developing educational materials and resources utilizing health literacy, plain language, and cultural competency principles for a variety of audiences
(6) Expertise in designing and implementing analytic and evaluation plans to evaluate progress and impact of national health communication and public health awareness/education efforts.
(7) Expertise in research and data gathering methods as well as analytical and evaluation techniques to draw valid conclusions.
PLEASE APPLY ONLINE
When you apply, please know a Kelly Government Solutions Recruiter will review your resume and will contact you directly, if your skills and experience match the requirements of this position; a full job description can be made available at that time.
Due to the high volume of inquiries, we regret that we cannot accept phone calls. Even if you aren't contacted for this position, you are still part of our talent network. All Kelly recruiters have access to your profile, which expands your opportunities even further.
As a specialty talent company, Kelly is committed to doing the right thing for our talent and clients. We stand up for equity, inclusion, fair treatment, and opportunity for all as these build the foundation of our Talent Promise. With a focus on safety, value, well-being, investment, and opportunity, Kelly's Talent Promise confirms our commitment to those in search of a better way to work and live and to help discover what's next.
It is obvious things are different than they were just a few months ago. Kelly is at the forefront of ensuring the safety of our employees in this new working environment. Be well and stay strong.
8794806
I want more jobs like this in my inbox.
Share this job Copied url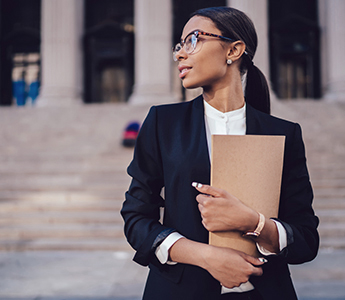 As part of our promise to talent, Kelly supports those who work with us through a variety of benefits, perks, and work-related resources. Kelly offers eligible employees voluntary benefit plans including medical, dental, vision, telemedicine, term life, whole life, accident insurance, critical illness, a legal plan, and short-term disability. As a Kelly employee, you will have access to a retirement savings plan, service bonus and holiday pay plans (earn up to eight paid holidays per benefit year), and a transit spending account. In addition, employees are entitled to earn paid sick leave under the applicable state or local plan. Click
here
for more information on benefits and perks that may be available to you as a member of the Kelly Talent Community.
You should know:
Your safety matters! Visit the
COVID-19 Resource Center
for the latest information, policies, and frequently asked questions.
Why Kelly® Government Solutions?
Looking to connect with premier government agencies or the top 25 federal government contractors? Kelly Government Solutions partners with these organizations to create expert talent solutions that solve the world's most critical challenges. We offer a variety of full-time, project (SOW), seasonal, and surge support opportunities in science, engineering, technology, professional, and administrative support roles. Our experts will connect you to the opportunity that fits your schedule and interests and handle the details of transferring and processing all levels of security clearances. It's just another way we make the job search work for you.
About Kelly
Work changes everything. And at Kelly, we're obsessed with where it can take you. To us, it's about more than simply accepting your next job opportunity. It's the fuel that powers every next step of your life. It's the ripple effect that changes and improves everything for your family, your community, and the world. Which is why, here at Kelly, we are dedicated to providing you with limitless opportunities to enrich your life—just ask the 300,000 people we employ each year.
Kelly Services is proud to be an Equal Employment Opportunity and Affirmative Action employer. We welcome, value, and embrace diversity at all levels and are committed to building a team that is inclusive of a variety of backgrounds, communities, perspectives, and abilities. At Kelly, we believe that the more inclusive we are, the better services we can provide. Requests for accommodation related to our application process can be directed to Kelly's Human Resource Knowledge Center. Kelly complies with the requirements of California's state and local Fair Chance laws. A conviction does not automatically bar individuals from employment.