Production Test Technician
Longmont, CO, US
20.00
Experienced (Non-Manager)
Part Time, Temporary
Aerospace and Defense
None
Light Industrial
High School or equivalent
First Shift (Day)
Longmont, CO, US
20.00
Experienced (Non-Manager)
Part Time, Temporary
Aerospace and Defense
None
Light Industrial
High School or equivalent
First Shift (Day)
Apply Now
Applied
Job details
We get it: job searching takes time and attention. At Kelly®, we are here to make it a whole lot easier for you. We are seeking a Test Technician for a cutting-edge company located in Longmont, CO. This opportunity could be the one you have been looking for.
Grave Shift:  Sunday, Monday, & Tuesday 11:30pm to 7:30 am + more as available.
Pay rate:  $20.00 hr.
Job Description - TVAC Test Technician I
ABSL Space Products is the world-leading manufacturer of Lithium-Ion batteries for space applications. Company is growing and seeking talented individuals who have the self-motivation and desire to become world-leaders in their field to join our Longmont, Colorado plant.
Main Responsibilities of Job:
Monitor thermal vacuum testing during temperature transitions




Record battery status and telemetry and TVAC status and telemetry frequently during testing




Assist other technicians as needed with test activities




Report directly to the Test Technician Supervisor
Requirements:
Ability to follow and execute standard operating procedures in an aerospace environment




Executes work with a high attention to detail




Experience with repetitive, detail-oriented tasks




Database entry experience with Excel or similar programs




Knowledge of or experience with lithium-ion or other batteries advantageous
Perks
 Contact Maggie at 801-628-8588 or email at parksmm@kellyservices.com
APLLY TO START ASAP!
 
8798505
I want more jobs like this in my inbox.
Share this job Copied url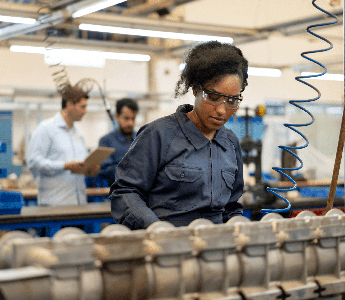 You should know:
Your safety matters! Visit the COVID-19 Resource Center for the latest information, policies, and frequently asked questions.
Get a complete career fit with Kelly®.
You're looking to keep your career moving onward and upward, and we're here to help you do just that. Our staffing experts connect you with top companies for opportunities where you can learn, grow, and thrive. Jobs that fit your skills and experience, and most importantly, fit right on your path of where you want to go in your career.
About Kelly
Kelly connects talented people to companies in need of their skills in areas including Science, Engineering, Technology, Education, Light Industrial and more. As advocates for the value of all workers and workstyles, we're united by our passion to connect people to work and support them in reaching their greatest potential. We directly employ nearly 500,000 people around the world and connect thousands more with work through our global network of talent suppliers and partners in our outsourcing and consulting practice.
Kelly Services is proud to be an Equal Employment Opportunity and Affirmative Action employer. We welcome, value, and embrace diversity at all levels and are committed to building a team that is inclusive of a variety of backgrounds, communities, perspectives, and abilities. At Kelly, we believe that the more inclusive we are, the better services we can provide. Requests for accommodation related to our application process can be directed to Kelly's Human Resource Knowledge Center. Kelly complies with the requirements of California's state and local Fair Chance laws. A conviction does not automatically bar individuals from employment.