Extrusion Process Operator
Austin, TX, US
19.30
Experienced (Non-Manager)
Full Time, Temporary
Medical Devices and Supplies
None
Light Industrial
Unspecified
First Shift (Day)
Austin, TX, US
19.30
Experienced (Non-Manager)
Full Time, Temporary
Medical Devices and Supplies
None
Light Industrial
Unspecified
First Shift (Day)
Apply Now
Applied
Job details
Looking for an exciting opportunity to work in a meaningful industry to help create life-saving products? Kelly is hiring an Extrusion Process Operator II for a cutting-edge pharmaceutical manufacturing company in Austin, TX!
We offer a competitive hourly rate with shift differential pay at this 1st shift full-time temp to hire position. Become a part of a company that develops, manufactures, and sells medical technologies that help save lives! We believe in investing in our employees and providing opportunities for career growth. Advance your career in the medical/ pharmaceutical industry by applying and joining our team today!
Shift & Pay:
$19.30 per hour

6:30am to 6:30pm
Rotating Thursday to Saturday and Wednesday to Saturday
As an Extrusion Process Operator II, you'll be responsible for supporting the Extrusion Department by assisting in the production and material handling process by operating production equipment and performing quality assurance checks. You'll work closely with a team of professionals to ensure that our products are delivered on time and with precision.
Ideal Candidate:
Completed High School Diploma or equivalent

Ability to read, write, and communicate in English
At least 6 months of work experience as a production operator or similar

Must be able to pass the GMP and area certification requirements

Must be able to obtain forklift license (valid driver's license required)

Must be able to perform basic mathematical calculations, read equipment schematics, and follow approved operating procedures.

Ability to lift, push, and pull up to 50 pounds
Benefits:
*Offered and administered by a third-party vendor. These plans are not sponsored by Kelly.
ACA Health Care Coverage, Group Insurance Options, & Free Wellbeing Program
Holiday Pay Plan and Service Bonus Plan

Discounts on travel and shopping

Free online training and college discounts
#CB
#P2
8820076
I want more jobs like this in my inbox.
Share this job Copied url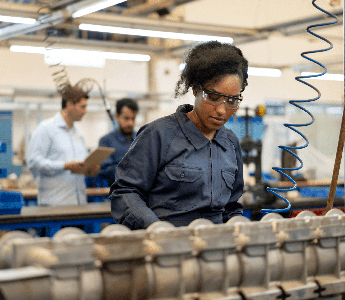 You should know:
Your safety matters! Visit the COVID-19 Resource Center for the latest information, policies, and frequently asked questions.
Get a complete career fit with Kelly®.
You're looking to keep your career moving onward and upward, and we're here to help you do just that. Our staffing experts connect you with top companies for opportunities where you can learn, grow, and thrive. Jobs that fit your skills and experience, and most importantly, fit right on your path of where you want to go in your career.
About Kelly
Kelly connects talented people to companies in need of their skills in areas including Science, Engineering, Technology, Education, Light Industrial and more. As advocates for the value of all workers and workstyles, we're united by our passion to connect people to work and support them in reaching their greatest potential. We directly employ nearly 500,000 people around the world and connect thousands more with work through our global network of talent suppliers and partners in our outsourcing and consulting practice.
Kelly Services is proud to be an Equal Employment Opportunity and Affirmative Action employer. We welcome, value, and embrace diversity at all levels and are committed to building a team that is inclusive of a variety of backgrounds, communities, perspectives, and abilities. At Kelly, we believe that the more inclusive we are, the better services we can provide. Requests for accommodation related to our application process can be directed to Kelly's Human Resource Knowledge Center. Kelly complies with the requirements of California's state and local Fair Chance laws. A conviction does not automatically bar individuals from employment.