IT Manager – Onsite – Tigard, OR
Portland, OR, US
Manager (Manager/Supervisor)
Full Time, Temporary
Real Estate and Property Management
None
Information Technology
Professional
First Shift (Day)
Portland, OR, US
Manager (Manager/Supervisor)
Full Time, Temporary
Real Estate and Property Management
None
Information Technology
Professional
First Shift (Day)
Apply Now
Applied
Job details
IT Manager – Onsite – Tigard, OR
Contract to Hire
Summary:
Kelly Technology has an immediate need for an IT Manager is a comprehensive, generalist IT professional position covering everything from: internal help desk requests; technology evaluation and roll out; and system, network, VOIP, Office365, and cloud platform administration. All areas require skill and knowledge of troubleshooting, maintenance, and implementation best practices and customer-focused communication and attitude.
The IT Manager also directs and supports the department staff in navigating the daily technology requests.
Essential Duties and Responsibilities:
Responsible for the oversight of timely internal help desk response for end users.

Evaluate, implement, maintain, troubleshoot, and take the role of subject matter expert of all approved software applications.

Responsible for the implementation, maintenance and troubleshooting of physical and virtual server, including Windows and Linux systems.

Effective implementation and maintenance of Windows via local and remote desktop and laptops.

Responsible for the implementation and maintenance of Cloud services (Office 365).

Implement, maintain, and troubleshoot VOIP and SIP system.

Implement, maintain, and troubleshoot network switch, router, wireless, VPN, and Next Generation firewall.

Maintain, evaluate and manage storage systems including SAN and RAID.

Ensure effective backup and restoration implementation.

Optimize and ensure timely patching of all services.

Serve as lead for internal security operations.

Document standard operating procedures.

Supervise the activities of on-site vendors and/or technicians.

Keep up-to date on new, emerging technologies.

Act in the capacity of a project manager of new software and network initiatives.

Recommend design solutions to meet business requirements.

Perform other duties as assigned.
Education and/or Experience:
Five (5) years of IT experience including helpdesk, system, network, and cloud platform administration.

Three (3) years of management experience of 1-5 people.

Or equivalent combination of education and experience.

Minimum Associate-level networking, including Next Generation firewall administration.
#P1
8821702
I want more jobs like this in my inbox.
Share this job Copied url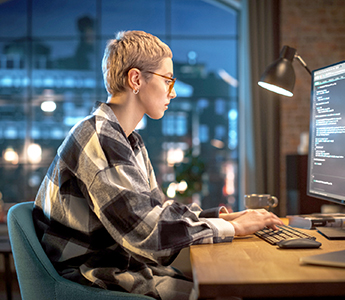 You should know:
Your safety matters! Visit the COVID-19 Resource Center for the latest information, policies, and frequently asked questions.
Why Kelly® Technology?
Looking to put your tech expertise to work on today's most intriguing, innovative, and high-visibility projects? By partnering with Kelly Technology, you'll gain direct connections to top companies around the globe. Our team creates expert talent solutions to solve the world's most critical challenges. In a world where change is the only constant, our extensive network of industry relationships and IT market expertise help you take your skills exactly where you want to go. We're here to help you gain experience, make an impact, and grow your tech career.
About Kelly
Kelly connects talented people to companies in need of their skills in areas including Science, Engineering, Technology, Education, Light Industrial and more. As advocates for the value of all workers and workstyles, we're united by our passion to connect people to work and support them in reaching their greatest potential. We directly employ nearly 500,000 people around the world and connect thousands more with work through our global network of talent suppliers and partners in our outsourcing and consulting practice.
Kelly Services is proud to be an Equal Employment Opportunity and Affirmative Action employer. We welcome, value, and embrace diversity at all levels and are committed to building a team that is inclusive of a variety of backgrounds, communities, perspectives, and abilities. At Kelly, we believe that the more inclusive we are, the better services we can provide. Requests for accommodation related to our application process can be directed to Kelly's Human Resource Knowledge Center. Kelly complies with the requirements of California's state and local Fair Chance laws. A conviction does not automatically bar individuals from employment.