Tukwila, WA, US
Accounting / Finance
Bachelors Degree
Full Time, Direct Hire
Experienced (Non-Manager)
On-site
Real Estate and Property Management
First Shift (Day)
Tukwila, WA, US
Experienced (Non-Manager)
Full Time, Direct Hire
Real Estate and Property Management
On-site
Accounting / Finance
Bachelors Degree
First Shift (Day)
Apply Now
Applied
Job details
Looking to make your next career move? Kelly is currently hiring for a Property Accountant! This is an excellent opportunity to join a well-established and award winning commercial real estate firm in Tukwila, WA.
Direct hire opportunity!

Salary range - Staff Level: $55,000-$65,000; Senior Level: $70,000-$88,000

Fully onsite for the first few months, then eligible to work 1-2 days a week remotely

Full time, Monday-Friday

Excellent benefits including medical, dental, vision, life, and 401k with company match!
SUMMARY
Manage and maintain the integrity of tenant data in property management accounting system

Timely and accurate preparation of all financial reports to client, including account reconciliations, projections/forecasts, annual budgets and ad hoc reporting requests

Partner with the Property Accountants to ensure accuracy of journal entries and general ledger

Prepare accruals for Property Managers when relevant at least 48 hours prior to due date of Owner Report

Partner with the Property Accountant to prepare periodic reforecasts as required by Client

Review cash management functions with the Property Accountant, including but not limited to: monitor and record cash transactions and bank reconciliations

Manage accounts receivable process including but not limited to: A/R analysis and collections, A/R aging review, Vendor inquiries

Partner with the Property Team to review month-end close procedures including review of account reconciliations

Partner with Property Team with preparation of annual CAM reconciliations and estimates
QUALIFICATIONS
Bachelor's Degree (Accounting, Finance, or related field), or a combination of education and experience

Staff Level: 2-3+ years of accounting experience with 1+ years in the property management industry

Senior Level: 8+ years accounting experience with 4+ years in the property management industry

Proficiency with property management accounting systems (MRI, Yardi, Skyline, Avid, Kardin, ClickPay, etc.)
If you are interested in this opportunity and meet the above qualifications, apply to this posting today for immediate consideration!
#CB #P1
8827117
I want more jobs like this in my inbox.
Share this job Copied url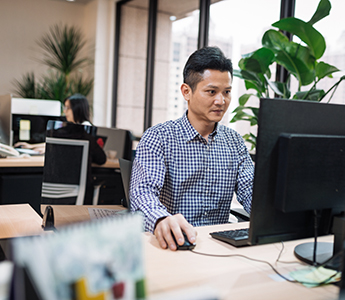 As part of our promise to talent, Kelly supports those who work with us through a variety of benefits, perks, and work-related resources. Kelly offers eligible employees voluntary benefit plans including medical, dental, vision, telemedicine, term life, whole life, accident insurance, critical illness, a legal plan, and short-term disability. As a Kelly employee, you will have access to a retirement savings plan, service bonus and holiday pay plans (earn up to eight paid holidays per benefit year), and a transit spending account. In addition, employees are entitled to earn paid sick leave under the applicable state or local plan. Click
here
for more information on benefits and perks that may be available to you as a member of the Kelly Talent Community.
You should know:
Your safety matters! Visit the
COVID-19 Resource Center
for the latest information, policies, and frequently asked questions.
With Kelly®, it all adds up.
You're looking to keep your career moving onward and upward, and we're here to help you do just that. Our financial staffing experts connect you with top companies for opportunities where you can learn, grow, and thrive. Jobs that fit your skills and experience, and most importantly, fit right on your path of where you want to go in your career.
About Kelly
Work changes everything. And at Kelly, we're obsessed with where it can take you. To us, it's about more than simply accepting your next job opportunity. It's the fuel that powers every next step of your life. It's the ripple effect that changes and improves everything for your family, your community, and the world. Which is why, here at Kelly, we are dedicated to providing you with limitless opportunities to enrich your life—just ask the 300,000 people we employ each year.
Kelly Services is proud to be an Equal Employment Opportunity and Affirmative Action employer. We welcome, value, and embrace diversity at all levels and are committed to building a team that is inclusive of a variety of backgrounds, communities, perspectives, and abilities. At Kelly, we believe that the more inclusive we are, the better services we can provide. Requests for accommodation related to our application process can be directed to Kelly's Human Resource Knowledge Center. Kelly complies with the requirements of California's state and local Fair Chance laws. A conviction does not automatically bar individuals from employment.