Part Time CNC Machine Operator
West Palm Beach, FL, US
Light Industrial
High School or equivalent
Full Time, Temporary
Experienced (Non-Manager)
On-site
Medical Devices and Supplies
First Shift (Day)
West Palm Beach, FL, US
Experienced (Non-Manager)
Full Time, Temporary
Medical Devices and Supplies
On-site
Light Industrial
High School or equivalent
First Shift (Day)
Apply Now
Applied
Job details
Part Time CNC Machinist – West Palm Beach, FL
Kelly Outsourcing Consulting Group KellyOCG , a managed solution provider and business unit of Kelly Services, Inc., is currently seeking a CNC Machinist at one of our Global clients in West Palm Beach, FL. This role is a full-time, fully benefitted position.
As a KellyOCG employee you will be eligible for Medical, Dental, 401K and a variety of other benefits to choose from. You ll also be eligible for paid time off, including holiday, vacation and sick/personal time. All KellyOCG employees receive annual performance reviews.
Title: CNC Machinist
Location: West Palm Beach (33410)
Pay: open – based on experience; plus benefits and PTO
Incremental increase available and bonus for qualified candidates.
Hours: M-F flexible part time hours (approximately 20 hours a week)
Duration: Long term contract
Description: Set up and operation of diverse types of equipment used to manufacture various types of medical instruments within established manufacturing processes, GMP's, and quality requirements.
Responsibilities:
Set up and Operate machines to produce parts in accordance with the production plan provided by the Manufacturing Supervisor.




Equipment used will be CNC, Hydraulic, Pneumatic, Manual, or Automatic and includes but is not limited to various types of Lathes (Citizen or Star Swiss lathes), Vertical Machining Centers, EDMs, Grinders (Rollomatic and Unison), etc.




Perform First Article Inspection and in process quality checks of all machined parts.




Provides input to lead/supervisor to resolve quality problems and improve operations.




Stays on task to help meet or exceed the team's production goals and requirements.




Know and follow all laws and policies that apply to one's job, and maintain the highest levels of professionalism, ethics and compliance at all times.




Diligently participate in our compliance program-related activities as denoted by your supervisor or our Chief Compliance Officer.




Performs other related duties as required.
Education and Experience Requirements:
Education and training normally associated with a high school diploma




Previous machine shop experience minimum 1 year with CNC equipment
Physical Demands:
Must occasionally be able to lift and/or move up to 65 pounds.




Specific vision abilities required by this position, include close vision, depth perception, and the ability to adjust focus.




Mechanical abilities include eye-hand coordination, and sufficient hand strength to assemble products.
Other Requirements:
Good math skills and working knowledge of metrics.
Familiarity with GD&T practices.




CNC programming is a plus.




Ability to read and interpret documents such as safety rules, operating and maintenance instructions, and procedure manuals. Ability to perform detail documentation.
Work Environment:
While performing the duties of this position, the employee occasionally works near moving mechanical parts, and is exposed to fumes or airborne particles, toxic or caustic chemicals, and vibration.  The noise level in the work environment is usually moderate.
Apply now for immediate consideration!
Please do not contact your local Kelly branch office as it is not filling this position.
#P1
keywords: cnc machinist, cnc machine operator, manufacturing, Mori Seiki SL-15 CNC Lathe, Citizen L-16, Citizen L-20, Citizen L-10, Citizen M32Y, Star SV-20, Fanuc Robocut, Fanuc Robodrill, DMG Mori MillTap 700, DMG Mori CMX 1100, DMG Mori NLX 2000, Rollomatic 235, Rollomatic 528, Rollomatic 600, Rollomatic 620, Rollomatic 629
8838109
I want more jobs like this in my inbox.
Share this job Copied url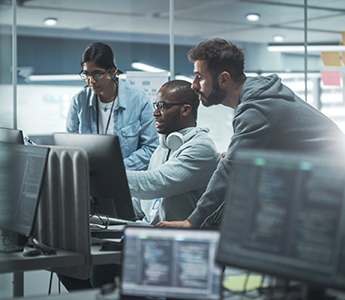 As part of our promise to talent, Kelly supports those who work with us through a variety of benefits, perks, and work-related resources. Kelly offers eligible employees voluntary benefit plans including medical, dental, vision, telemedicine, term life, whole life, accident insurance, critical illness, a legal plan, and short-term disability. As a Kelly employee, you will have access to a retirement savings plan, service bonus and holiday pay plans (earn up to eight paid holidays per benefit year), and a transit spending account. In addition, employees are entitled to earn paid sick leave under the applicable state or local plan. Click
here
for more information on benefits and perks that may be available to you as a member of the Kelly Talent Community.
You should know:
Your safety matters! Visit the
COVID-19 Resource Center
for the latest information, policies, and frequently asked questions.
Why Kelly® Engineering/Technology – Project Services?
Looking to work with leading project management organizations at top companies around the world? That's where we come in. At Kelly Engineering and Kelly Technology, our Project Services Teams create expert talent solutions to solve the world's most critical challenges. We connect you with opportunities to work on intriguing, innovative, and high-visibility projects—all with a schedule that works for you. Do you prefer the variety and flexibility of short-term projects? Or are looking for a long-term opportunity? Either way, our connections and expertise will help you take your career exactly where you want to go. That's just good planning.
About Kelly
Work changes everything. And at Kelly, we're obsessed with where it can take you. To us, it's about more than simply accepting your next job opportunity. It's the fuel that powers every next step of your life. It's the ripple effect that changes and improves everything for your family, your community, and the world. Which is why, here at Kelly, we are dedicated to providing you with limitless opportunities to enrich your life—just ask the 300,000 people we employ each year.
Kelly Services is proud to be an Equal Employment Opportunity and Affirmative Action employer. We welcome, value, and embrace diversity at all levels and are committed to building a team that is inclusive of a variety of backgrounds, communities, perspectives, and abilities. At Kelly, we believe that the more inclusive we are, the better services we can provide. Requests for accommodation related to our application process can be directed to Kelly's Human Resource Knowledge Center. Kelly complies with the requirements of California's state and local Fair Chance laws. A conviction does not automatically bar individuals from employment.