Garden Grove, CA, US
$17/hr
Entry Level
Full Time, Temporary
Manufacturing - Other
None
Light Industrial
High School or equivalent
Second Shift (Afternoon)
Garden Grove, CA, US
$17/hr
Entry Level
Full Time, Temporary
Manufacturing - Other
None
Light Industrial
High School or equivalent
Second Shift (Afternoon)
Apply Now
Applied
Job details
Kelly® Professional & Industrial is looking for a Material Handler to work at a manufacturing company in Garden Grove, CA. Sound good? Take a closer look below.
Pay Rate: $17
Hours: Monday – Friday 2:00pm to 10:30pm
Qualifications:
Previous experience in a light manufacturing work environment is preferred. Good communication skills exhibiting ability to interact with production co-workers, plant staff and management personnel.
Basic computer skills are required including but not limited to proficiency in data entry, some Microsoft office applications and basic email capabilities.
Responsibilities:
Restocks and organizes inventory on shelves; includes opening new pallets and repalletizing as needed.
Prepares chemicals for all lines (according Kanbans and milkrun route), maintains chemical consumption log and visual management of lot numbers.
Prepares picking area on shelves; manages batch / lot in SAP. Issues inventory to production in SAP
Oversees Kanban and waste collection activities in Production and the General Warehouse
Stocks General Warehouse shelves, including opening new pallets, re-palletizing as needed
Manages FIFO and ensures lot numbers are marked and displayed on all strategic components.
Coordinate changes with production, Production plan, Label requirements, Special campaigns
Performs inventory counts
Consistent, proper use of personal protective equipment is required.
Must have the ability to climb stairs, stand for periods of 2-3 hours in length and regularly lift up to 50 lbs.
This is a light manufacturing environment with a strong commitment to staff safety, quality, customer satisfaction and production objectives.
Comments/Special Instructions:
Temp to hire position
interviews are done in the evening with supervisor
What happens next:
Once you apply, you'll proceed to next steps if your skills and experience look like a good fit. But don't worry—even if this position doesn't work out, you're still in our network. That means all of our recruiters will have access to your profile, expanding your opportunities even more.
Helping you discover what's next in your career is what we're all about, so let's get to work. Apply to be a Material Handler today!
#CB #P2
8838146
I want more jobs like this in my inbox.
Share this job Copied url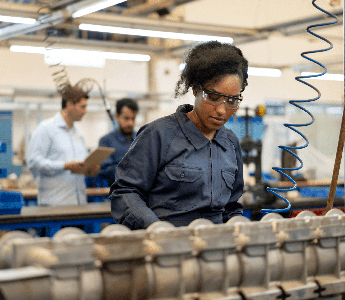 You should know:
Your safety matters! Visit the COVID-19 Resource Center for the latest information, policies, and frequently asked questions.
Get a complete career fit with Kelly®.
You're looking to keep your career moving onward and upward, and we're here to help you do just that. Our staffing experts connect you with top companies for opportunities where you can learn, grow, and thrive. Jobs that fit your skills and experience, and most importantly, fit right on your path of where you want to go in your career.
About Kelly
Kelly connects talented people to companies in need of their skills in areas including Science, Engineering, Technology, Education, Light Industrial and more. As advocates for the value of all workers and workstyles, we're united by our passion to connect people to work and support them in reaching their greatest potential. We directly employ nearly 500,000 people around the world and connect thousands more with work through our global network of talent suppliers and partners in our outsourcing and consulting practice.
Kelly Services is proud to be an Equal Employment Opportunity and Affirmative Action employer. We welcome, value, and embrace diversity at all levels and are committed to building a team that is inclusive of a variety of backgrounds, communities, perspectives, and abilities. At Kelly, we believe that the more inclusive we are, the better services we can provide. Requests for accommodation related to our application process can be directed to Kelly's Human Resource Knowledge Center. Kelly complies with the requirements of California's state and local Fair Chance laws. A conviction does not automatically bar individuals from employment.