HR Generalist/ Payroll Coordinator 
Farmington Hills, MI, US
Professional (Other)
Bachelors Degree
Full Time, Direct Hire
70000
Experienced (Non-Manager)
On-site
Automotive and Parts Mfg
First Shift (Day)
Farmington Hills, MI, US
70000
Experienced (Non-Manager)
Full Time, Direct Hire
Automotive and Parts Mfg
On-site
Professional (Other)
Bachelors Degree
First Shift (Day)
Apply Now
Applied
Job details
HR Generalist
Location: Farmington Hills MI
Salary- 65K- 75K depending on experience
Direct Hire- Excellent Benefits!!
Kelly s client has been in business for a 100 + years, they are looking to add a HR Generalist to their busy team. They require someone to have a strong background in payroll, nationally and international. (Canada)
Job Summary:
Maintain and ensure compliance by updating electronic team member records in HRIS/electronic filing system pertaining to, but not limited to payroll, benefits, company required acknowledgements, etc.




Must have knowledge of task flow administration and performing new hire, termination, etc. tasks within HRIS/ATS eccosystem




Reconcile/validate data entry to ensure data integrity, and support routine audit requests.




Produce and submit generic reports for interdepartmental requests (while being mindful of sensitive data).




Respond to internal and external customer related inquiries, provide assistance and escalate when necessary.




Improves customer experience by identifying and clarifying problems and evaluating potential solutions in conjunction with HR function specialists.




Track and update all HR polices (quarterly/semi-annually), while working with subject matter experts, as needed.




Develops human resources solutions by collecting and analyzing process information and recommending courses of action to improve HR customer experience.




Demonstrate outstanding time management skills by completing special projects, clarifying project objective; setting timetables and schedules; conducting research; developing and organizing information; fulfilling transactions
Knowledge, Skills and Abilities
Knowledge of human resources processes and best practices




Strong ability in using Outlook MS Office (MS Excel and MS PowerPoint)




Working knowledge of ADP is a plus




Working knowledge of creating surveys in Survey Monkey is a plus




Problem Solving/Analysis




Strong payroll experience
Education and Experience:
Proven experience as an HR Generalist/Administrator or relevant human resources/administrative position (3-5 years).




3+ years' experience in benefits administration in




Human Resources.




3+ years' experience as Benefits professional.




Experience with HR databases and HRIS systems




BS/BA in Business Administration or equivalent experience; additional education in Human Resource Management will be a plus




SHRM or PHR certification a plus
Please apply online or email resume to chri259@kellyservices.com
 
8838463
I want more jobs like this in my inbox.
Share this job Copied url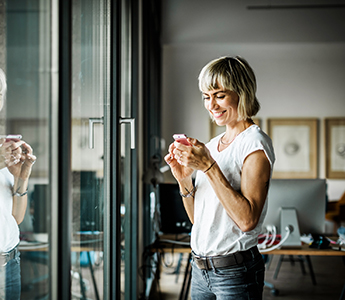 As part of our promise to talent, Kelly supports those who work with us through a variety of benefits, perks, and work-related resources. Kelly offers eligible employees voluntary benefit plans including medical, dental, vision, telemedicine, term life, whole life, accident insurance, critical illness, a legal plan, and short-term disability. As a Kelly employee, you will have access to a retirement savings plan, service bonus and holiday pay plans (earn up to eight paid holidays per benefit year), and a transit spending account. In addition, employees are entitled to earn paid sick leave under the applicable state or local plan. Click
here
for more information on benefits and perks that may be available to you as a member of the Kelly Talent Community.
You should know:
Your safety matters! Visit the
COVID-19 Resource Center
for the latest information, policies, and frequently asked questions.
Why Kelly®?
As a worker today, it's up to you to take charge of your career and look for opportunities to learn, grow, and achieve your potential. Helping you find what's next is what we're all about. We know what's going on in the evolving world of work—just ask the 440,000 people we employ each year. Connecting with us means getting the support, guidance, and opportunities needed to take your career where you may have never imagined.
About Kelly
Work changes everything. And at Kelly, we're obsessed with where it can take you. To us, it's about more than simply accepting your next job opportunity. It's the fuel that powers every next step of your life. It's the ripple effect that changes and improves everything for your family, your community, and the world. Which is why, here at Kelly, we are dedicated to providing you with limitless opportunities to enrich your life—just ask the 300,000 people we employ each year.
Kelly Services is proud to be an Equal Employment Opportunity and Affirmative Action employer. We welcome, value, and embrace diversity at all levels and are committed to building a team that is inclusive of a variety of backgrounds, communities, perspectives, and abilities. At Kelly, we believe that the more inclusive we are, the better services we can provide. Requests for accommodation related to our application process can be directed to Kelly's Human Resource Knowledge Center. Kelly complies with the requirements of California's state and local Fair Chance laws. A conviction does not automatically bar individuals from employment.