Payroll Admin/Time and Labor Site Lead
Marysville, OH, US
$18/hr
Experienced (Non-Manager)
Full Time, Temporary
Automotive and Parts Mfg
None
Accounting / Finance
High School or equivalent
First Shift (Day)
Marysville, OH, US
$18/hr
Experienced (Non-Manager)
Full Time, Temporary
Automotive and Parts Mfg
None
Accounting / Finance
High School or equivalent
First Shift (Day)
Apply Now
Applied
Job details
We get it: job searching takes time and attention. At Kelly® Professional & Industrial, we're here to make it a whole lot easier for you. We're seeking a Payroll Admin/Time and Labor Site Lead to work at one of our largest key accounts in the automotive industry in Anna, OH. This opportunity could be the one you've been looking for.
Hours: Monday – Friday, 7:30am – 4:00pm, 8:00-4:30pm or 8:30-5pm it is flexible! Will turn hybrid after training (2 days a week at home)
Location: Anna, OH
Training will be in Marysville, OH
Pay: $18/hr
Why you should apply to be a Payroll Admin/Time and Labor Site Lead
• Competitive pay rate
• Great work schedule
• Access to outstanding Kelly perks via : https://www.mykelly.us/us-mykelly/perks/

What's a typical day as a Payroll Admin/Time and Labor Site Lead? You will:
Train Time Verification Coordinators. I.E. team leads who enter and approve time.

Train on pay impacting policy changes – HR/AR/TVCs Refresher training as needed – TVCsSupport TVCs with Kronos inquiries.

Answer how to input time for the various HR pay impacting policies

Audit time file & pay period close

Answer associate questions related to time worked. Refer associates back to TVC to resolve time issues.

Pre-audits and notification to TVCs who have multiple issues

Assist with assignment of new TVCs for Kronos access (AHM TVCs).

Support AR/Legal with investigations that require info from Kronos, as needed.
This job might be an outstanding fit if you have:
• Experience in delivering similar services (i.e. A/P, A/R, Tax Department, etc.)
• Experience with Kronos and PeopleSoft
• Experience with Microsoft Excel
• Experience analyzing and resolving issues

What happens next:
Once you apply, you'll proceed to next steps if your skills and experience look like a good fit. But don't worry—even if this position doesn't work out, you're still in our network. That means all of our recruiters will have access to your profile, expanding your opportunities even more.

Helping you discover what's next in your career is what we're all about, so let's get to work. Apply today!
#CB
8842168
I want more jobs like this in my inbox.
Share this job Copied url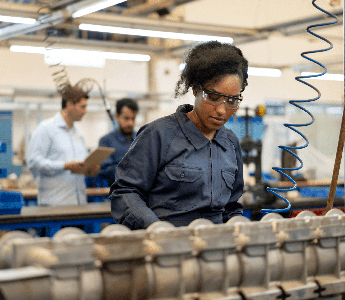 You should know:
Your safety matters! Visit the COVID-19 Resource Center for the latest information, policies, and frequently asked questions.
Get a complete career fit with Kelly®.
You're looking to keep your career moving onward and upward, and we're here to help you do just that. Our staffing experts connect you with top companies for opportunities where you can learn, grow, and thrive. Jobs that fit your skills and experience, and most importantly, fit right on your path of where you want to go in your career.
About Kelly
Kelly connects talented people to companies in need of their skills in areas including Science, Engineering, Technology, Education, Light Industrial and more. As advocates for the value of all workers and workstyles, we're united by our passion to connect people to work and support them in reaching their greatest potential. We directly employ nearly 500,000 people around the world and connect thousands more with work through our global network of talent suppliers and partners in our outsourcing and consulting practice.
Kelly Services is proud to be an Equal Employment Opportunity and Affirmative Action employer. We welcome, value, and embrace diversity at all levels and are committed to building a team that is inclusive of a variety of backgrounds, communities, perspectives, and abilities. At Kelly, we believe that the more inclusive we are, the better services we can provide. Requests for accommodation related to our application process can be directed to Kelly's Human Resource Knowledge Center. Kelly complies with the requirements of California's state and local Fair Chance laws. A conviction does not automatically bar individuals from employment.