(Part-Time) Human Resources Generalist
Boston, MA, US
Professional (Other)
Bachelors Degree
Part Time, Temp to Hire
45
Experienced (Non-Manager)
Remote
Accounting and Auditing Services
First Shift (Day)
Boston, MA, US
45
Experienced (Non-Manager)
Part Time, Temp to Hire
Accounting and Auditing Services
Remote
Professional (Other)
Bachelors Degree
First Shift (Day)
Apply Now
Applied
Job details
(Part-Time)

Human Resources Generalist
Are you an experienced Human Resources Generalist looking for an opportunity to excel in a professional services environment? We have an immediate opening for a Part-Time Human Resources Generalist at our public accounting firm in Boston, MA.
This position is a
hybrid role
– 4 days remote (work from home) & 1 day in the Boston office from Monday-Friday from
9am
 to
2pm
.
It is a
temp-to-hire
opportunity with a
target start date of 5/1
and a
pay rate range of $35-$45
.
The successful candidate will report to the Director of HR and have a Bachelor's Degree in Human Resources management or a related discipline. We are looking for a strong HR Generalist background with 3-5 years of experience in a professional services environment. PHR/SHRM certification is preferred, and knowledge of HRIS systems like ADP Workforce Now is a plus. It is important to have an understanding of HR best practices, trends, regulatory changes, and new technologies in human resources, talent management and employment law.
Sound like the perfect opportunity for you? Then join our team and help us continue to provide top-notch services to our clients. Apply now!
Job Details:
Located in Boston, MA




Hybrid-4 days remote (work from home) & 1 day in the Boston office




Monday-Friday from 9 am to 2 pm




Reports to the Director of HR




Temp to Hire




Target start date 5/1




1 open position




Pay rate range $35-$45
 
Requirements:    
Bachelor's Degree in Human Resources management or related discipline




Strong HR Generalist background, with 3-5 years human resources experience in a professional services environment




PHR/SHRM certification preferred




Knowledge of HRIS systems (ADP Workforce Now) is a plus




Understanding of HR best practices, trends, regulatory changes, and new technologies in human resources, talent management and employment law.




This job is in the Boston office, but our client is proud to offer a hybrid work environment to support a positive work/life balance.
 
COMPANY INFORMATION
With over 40 years of certified public accounting and business consulting experience, our client serves a wide range of clients from our base in the heart of the Boston financial district. In addition to audit, tax, and consulting services, we also provide litigation support, wealth management, and medical practices management. 
 
Our client has built a tradition of encouraging creativity, innovation, and teamwork. We honor excellence and reward contributions at both the individual and team level. We offer employees an excellent work environment and a competitive compensation and benefits package.
 
HUMAN RESOURCE GENERALIST
The Human Resources Generalist will join our People & Culture team in our Boston Office.   This individual will be high energy, self-motivated, team member who can work independently managing the daily transactional functions of our clients HR department, including recruitment, benefits, HRIS administration, compliance, policy enforcement and company culture for a workforce of 150+ professionals. The HR Generalist is responsible for supporting the operation of the HR department under the supervision of the Director of People and Culture. The HR Generalist will have both administrative and strategic responsibilities and is an ideal position for someone who has the desire to help a drive change in a growing organization.
 
Major responsibilities:
Collaborate with People team to be a world class department by identifying areas of improvement, utilize technology to create efficiency and effectiveness




Provide HR policy and procedure guidance to employees and management




Support the Talent Acquisition Specialist with the full recruitment cycle: maintain applicant tracking, screen resumes, schedule interviews, and coordinate applicant/new hire correspondence




Collaborates with the Learning Development Manager to facilitate the new orientation and onboarding process




Employee benefits including open enrollment, new hire benefits and to day-to-day recordkeeping, as well as state and federal leave administration.




Maintains and updates HRIS, as well as employee files and records




Liaise with finance to communicate any updates/changes as they relate to payroll




Knowledge of federal and state employment law and compliance requirements




Participate and support  various People Team Projects
 
Personal Characteristics:
High energy individual motivated to work in a collaborative, productive culture 




Ability to maintain absolute confidentiality and discretion




Excellent written and oral communication skills, interpersonal skills, ethics, and cultural awareness




Ability to manage difficult conversations, upholding open, two-way communication




Resourceful, problem-solving aptitude, and sound judgment




Strong problem-solving abilities, decision making skills and ability to multi-task and adapt in a fast-paced environment, while maintaining a keen eye to details




Works efficiently both independently and as a member of a larger team




Ability to interact with all levels within the organization




Willing and flexible to help with any urgent issues that happen to arise at the firm, even if they are outside the immediate scope of the role




Collaborative, flexible, positive approach to working within the department and with management




Excellent written and oral communication skills, interpersonal skills, ethics, and cultural awareness
 
We're looking for someone who is passionate about human resources, has excellent communication and organizational skills, and is eager to join a dynamic team. If you think you have what it takes to become our HR Generalist, please apply now!
8882217
I want more jobs like this in my inbox.
Share this job Copied url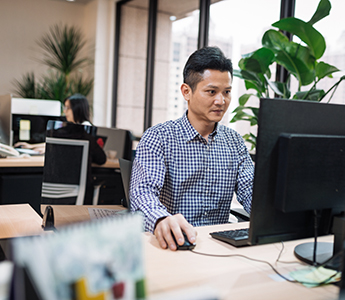 As part of our promise to talent, Kelly supports those who work with us through a variety of benefits, perks, and work-related resources. Kelly offers eligible employees voluntary benefit plans including medical, dental, vision, telemedicine, term life, whole life, accident insurance, critical illness, a legal plan, and short-term disability. As a Kelly employee, you will have access to a retirement savings plan, service bonus and holiday pay plans (earn up to eight paid holidays per benefit year), and a transit spending account. In addition, employees are entitled to earn paid sick leave under the applicable state or local plan. Click
here
for more information on benefits and perks that may be available to you as a member of the Kelly Talent Community.
You should know:
Your safety matters! Visit the
COVID-19 Resource Center
for the latest information, policies, and frequently asked questions.
With Kelly®, it all adds up.
You're looking to keep your career moving onward and upward, and we're here to help you do just that. Our financial staffing experts connect you with top companies for opportunities where you can learn, grow, and thrive. Jobs that fit your skills and experience, and most importantly, fit right on your path of where you want to go in your career.
About Kelly
Work changes everything. And at Kelly, we're obsessed with where it can take you. To us, it's about more than simply accepting your next job opportunity. It's the fuel that powers every next step of your life. It's the ripple effect that changes and improves everything for your family, your community, and the world. Which is why, here at Kelly, we are dedicated to providing you with limitless opportunities to enrich your life—just ask the 300,000 people we employ each year.
Kelly Services is proud to be an Equal Employment Opportunity and Affirmative Action employer. We welcome, value, and embrace diversity at all levels and are committed to building a team that is inclusive of a variety of backgrounds, communities, perspectives, and abilities. At Kelly, we believe that the more inclusive we are, the better services we can provide. Requests for accommodation related to our application process can be directed to Kelly's Human Resource Knowledge Center. Kelly complies with the requirements of California's state and local Fair Chance laws. A conviction does not automatically bar individuals from employment.