Santa Clara, CA, US
Bachelors Degree
Full Time,
Manager (Manager/Supervisor)
On-site
Medical Devices and Supplies
Santa Clara, CA, US
Manager (Manager/Supervisor)
Full Time,
Medical Devices and Supplies
On-site
Bachelors Degree
Apply Now
Applied
Job details
Software Test Engineer
 
 
Kelly® Technology is seeking 6 Software Test Engineers for a 6 month contract  position at a Fortune 500 client in Santa Clara, CA.  Candidates need to be working onsite Monday-Friday for the duration of the role.  Hours will vary throughout the project based on when testing team has access to testing environment. Candidates would need to be flexible. 
Salary/Pay Rate/Compensation:  
Negotiable based on experience and skill set.
 
Overview 
 
This client is an industry leading surgical robotics/medical device company.
 
As the Software Test Engineer in RAD, you will play a critical role in developing and performing software testing for our groundbreaking robotic surgical platform. In this role, you will execute test cases and protocols to verify software functionality, using numerous testing methods including functional, integration, and system testing. We are looking for someone who is self-motivated, diligent, detailed oriented, and can work independently and function well within in a team.
Responsibilities:
Written verification plans/protocols and executed formal testing in a regulated industry, medical device/surgical robotics preferred




Ability to install software on robotic platform and perform testing on release candidate builds




Conduct feature adhoc and exploratory testing along with bug verification




Participated in technical design reviews of requirements, specifications, and test protocols




Well conversant in scripting using Python, Linux commands and Embedded software
Qualifications:
BS in Computer Science, Computer Engineering, or equivalent




2+ years of hands-on software testing experience preferably with complex medical devices




Good in communication – verbal & written, analytical & problem-solving skills, learning attitude and demonstrated ability to work effectively with onshore teams




Experience with JIRA or any similar defect tracking tool




Experience with JAMA or similar requirements management tools
Preferred Skills:
Experience working with software, firmware, and hardware




Experience testing software for complex electro-mechanical or robotics system




Experience in performing system/instrument qualification and/or equivalency testing




Experience with networking tools for troubleshooting issues related to data transfer and performance across a network
 
What happens next:
Once you apply, you'll proceed to next steps if your skills and experience look like a good fit. But don't worry – even if this position doesn't work out, you're still in the Kelly Technology network. That means our team of expert technology recruiters will have access to your profile, making your opportunities limitless.
#P2
 
8886613
I want more jobs like this in my inbox.
Share this job Copied url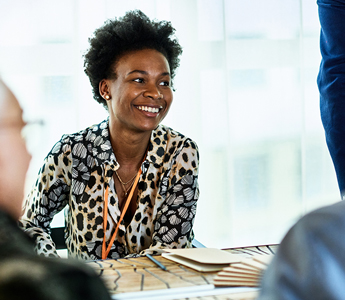 As part of our promise to talent, Kelly supports those who work with us through a variety of benefits, perks, and work-related resources. Kelly offers eligible employees voluntary benefit plans including medical, dental, vision, telemedicine, term life, whole life, accident insurance, critical illness, a legal plan, and short-term disability. As a Kelly employee, you will have access to a retirement savings plan, service bonus and holiday pay plans (earn up to eight paid holidays per benefit year), and a transit spending account. In addition, employees are entitled to earn paid sick leave under the applicable state or local plan. Click
here
for more information on benefits and perks that may be available to you as a member of the Kelly Talent Community.
You should know:
Your safety matters! Visit the
COVID-19 Resource Center
for the latest information, policies, and frequently asked questions.
Find what's next with Kelly®.
As a worker today, it's up to you to take charge of your career and look for opportunities to learn, grow, and achieve your potential. Helping you find what's next is what we're all about. We know what's going on in the evolving world of work—just ask the 440,000 people we employ each year. Connecting with us means getting the support, guidance, and opportunities needed to take your career where you may have never imagined.
About Kelly
Work changes everything. And at Kelly, we're obsessed with where it can take you. To us, it's about more than simply accepting your next job opportunity. It's the fuel that powers every next step of your life. It's the ripple effect that changes and improves everything for your family, your community, and the world. Which is why, here at Kelly, we are dedicated to providing you with limitless opportunities to enrich your life—just ask the 300,000 people we employ each year.
Kelly Services is proud to be an Equal Employment Opportunity and Affirmative Action employer. We welcome, value, and embrace diversity at all levels and are committed to building a team that is inclusive of a variety of backgrounds, communities, perspectives, and abilities. At Kelly, we believe that the more inclusive we are, the better services we can provide. Requests for accommodation related to our application process can be directed to Kelly's Human Resource Knowledge Center. Kelly complies with the requirements of California's state and local Fair Chance laws. A conviction does not automatically bar individuals from employment.