Senior Manager, Financial Systems Support
Phoenix, AZ, US
Accounting / Finance
Bachelors Degree
Full Time, Direct Hire
152000
Executive (SVP/VP/Department Head)
On-site
Waste Management
First Shift (Day)
Phoenix, AZ, US
152000
Executive (SVP/VP/Department Head)
Full Time, Direct Hire
Waste Management
On-site
Accounting / Finance
Bachelors Degree
First Shift (Day)
Apply Now
Applied
Job details
Phoenix AZ!
Direct Hire Opportunity in Finance/IT 
$145K- $165K
30% Annual Bonus
$15,000 Stock Options Each year vesting after 4 years
4 days in office and one day remote
Location (Scottsdale Rd /Hwy 101) 
POSITION SUMMARY: The Senior Manager, Financial Systems Support is responsible for the business-side ownership and management of certain key financial applications used within our Environmental Solutions Group. 
 
PRINCIPLE RESPONSIBILITIES: 
Oversees the performance and general health of our Microsoft Dynamics Financial ERP, including GL, Project Management, AR, AP, Fixed Assets, Capital Management, and related integrations. 

Responsible for maintenance and enhancements of key Master Data including Entity 
Structures and Chart of Accounts. 
Responsible for the periodic close management of the General Ledger and related subledgers. 

Responsible for the mapping and consolidation of Group financials into total company, including intercompany balancing. 

Works with FP&A and Field Finance in the creation and maintenance of both standard and custom reports. 

Partners with IT and the application vendor, to manage (Cloud) quarterly updates and patches. 

Works with IT and Application Vendor to troubleshoot and identify issues, determining root cause and any required remediation. 

Provides system expertise and support to FP&A in planning and execution of annual budgeting and periodic forecasting. 

Plays a key role, on various cross-functional teams, assessing, scoping, and implementing process improvements. 

Assesses the fitness and usage of our suite of financial applications for new-business opportunity. 

Understands and ensure compliance with Internal/External Audit including all application-related related SOX controls. 

Performs other job-related duties as assigned or apparent. 
 
QUALIFICATIONS: 
Operational experience with Financial ERP's (Microsoft Dynamics and/or Oracle Cloud a strong plus). 

Experience with Standard Query Language (SQL), including writing SQL queries. 

Process oriented with strong attention to detail and organization. 

Ability to manage analysis of application data, draw conclusions regarding system or 

process health and/or performance and propose potential remediation. 

Ability to influence and lead team members of cross-functional teams by building trust, 

credibility, and consensus. 

Experience operating in a shared service environment (offshore experience a plus). 
Ability to effectively manage multiple activities or sources of information. 
Strong verbal and written communication skills. 
Highly proficient Microsoft Excel skills, including development and use of financial models, pivot tables, graphs, macros, and complex formulas. 
 
MINIMUM QUALIFICATIONS: 
Bachelor's degree in Accounting, Finance, or related field. 
Minimum of 7 years of accounting/finance experience. 
 
8889535
I want more jobs like this in my inbox.
Share this job Copied url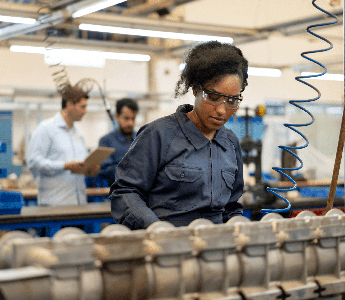 As part of our promise to talent, Kelly supports those who work with us through a variety of benefits, perks, and work-related resources. Kelly offers eligible employees voluntary benefit plans including medical, dental, vision, telemedicine, term life, whole life, accident insurance, critical illness, a legal plan, and short-term disability. As a Kelly employee, you will have access to a retirement savings plan, service bonus and holiday pay plans (earn up to eight paid holidays per benefit year), and a transit spending account. In addition, employees are entitled to earn paid sick leave under the applicable state or local plan. Click
here
for more information on benefits and perks that may be available to you as a member of the Kelly Talent Community.
You should know:
Your safety matters! Visit the
COVID-19 Resource Center
for the latest information, policies, and frequently asked questions.
Get a complete career fit with Kelly®.
You're looking to keep your career moving onward and upward, and we're here to help you do just that. Our staffing experts connect you with top companies for opportunities where you can learn, grow, and thrive. Jobs that fit your skills and experience, and most importantly, fit right on your path of where you want to go in your career.
About Kelly
Work changes everything. And at Kelly, we're obsessed with where it can take you. To us, it's about more than simply accepting your next job opportunity. It's the fuel that powers every next step of your life. It's the ripple effect that changes and improves everything for your family, your community, and the world. Which is why, here at Kelly, we are dedicated to providing you with limitless opportunities to enrich your life—just ask the 300,000 people we employ each year.
Kelly Services is proud to be an Equal Employment Opportunity and Affirmative Action employer. We welcome, value, and embrace diversity at all levels and are committed to building a team that is inclusive of a variety of backgrounds, communities, perspectives, and abilities. At Kelly, we believe that the more inclusive we are, the better services we can provide. Requests for accommodation related to our application process can be directed to Kelly's Human Resource Knowledge Center. Kelly complies with the requirements of California's state and local Fair Chance laws. A conviction does not automatically bar individuals from employment.