Long Beach, CA, US
Light Industrial
High School or equivalent
Full Time, Temporary
Experienced (Non-Manager)
On-site
Manufacturing - Other
Second Shift (Afternoon)
Long Beach, CA, US
Experienced (Non-Manager)
Full Time, Temporary
Manufacturing - Other
On-site
Light Industrial
High School or equivalent
Second Shift (Afternoon)
Apply Now
Applied
Job details
Kelly Services is NOW HIRING FOR HOT / COLD PRESS MACHINE OPERATOR  for a manufacturing site located in LONG BEACH, California.
As A HOT / COLD MACHINE OPERATOR, task includes but would not be limited to:
capability of lifting up to 50 pounds

Push and pull of up to 50 pounds are required to open and maneuver components and equipment.

Utilization of small tools

ability to change machine temperature

capacity to read blue print

ability to do repetitive hand movements

loading rubber into machine careful

attention to detail

ability to utilize small hand tools on small delicate material

resume must include name of previous machinery used

Must have recent proven machine operator experience 

perform the skill with limited assistance

Must be able to work with minimum supervision.

Must possess good written and oral communication skills.

Must be able to handle multiple tasks, tight time frames, adapt to change, and respond quickly, efficiently and effectively.

Willing and able, with or without reasonable accommodations, to: – Raise and transport articles weighing up to 50 pounds

Walk, stand, stoop, sit, climb, and carry material on a daily basis

Work alone or in a team setting

Wear personal protective equipment (steel-toe shoes, eye protection, etc.)

afternoon and midnight shifts and occasional overtime (M-F and weekends)

 Shifts: 2nd
Monday-Friday and OT on Weekends 
Pay rate range: $18.00 
If you are interested forward me your resume at JACS106@KELLYSERVICES.COM or TEXT "RCLB" to 562-317-3926
8924601
I want more jobs like this in my inbox.
Share this job Copied url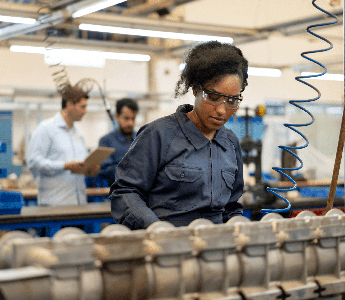 As part of our promise to talent, Kelly supports those who work with us through a variety of benefits, perks, and work-related resources. Kelly offers eligible employees voluntary benefit plans including medical, dental, vision, telemedicine, term life, whole life, accident insurance, critical illness, a legal plan, and short-term disability. As a Kelly employee, you will have access to a retirement savings plan, service bonus and holiday pay plans (earn up to eight paid holidays per benefit year), and a transit spending account. In addition, employees are entitled to earn paid sick leave under the applicable state or local plan. Click
here
for more information on benefits and perks that may be available to you as a member of the Kelly Talent Community.
You should know:
Your safety matters! Visit the
COVID-19 Resource Center
for the latest information, policies, and frequently asked questions.
Get a complete career fit with Kelly®.
You're looking to keep your career moving onward and upward, and we're here to help you do just that. Our staffing experts connect you with top companies for opportunities where you can learn, grow, and thrive. Jobs that fit your skills and experience, and most importantly, fit right on your path of where you want to go in your career.
About Kelly
Work changes everything. And at Kelly, we're obsessed with where it can take you. To us, it's about more than simply accepting your next job opportunity. It's the fuel that powers every next step of your life. It's the ripple effect that changes and improves everything for your family, your community, and the world. Which is why, here at Kelly, we are dedicated to providing you with limitless opportunities to enrich your life—just ask the 300,000 people we employ each year.
Kelly Services is proud to be an Equal Employment Opportunity and Affirmative Action employer. We welcome, value, and embrace diversity at all levels and are committed to building a team that is inclusive of a variety of backgrounds, communities, perspectives, and abilities. At Kelly, we believe that the more inclusive we are, the better services we can provide. Requests for accommodation related to our application process can be directed to Kelly's Human Resource Knowledge Center. Kelly complies with the requirements of California's state and local Fair Chance laws. A conviction does not automatically bar individuals from employment.