Human Resources (HR) Generalist
Fort Atkinson, WI, US
Professional (Other)
Bachelors Degree
Full Time, Direct Hire
70000
Experienced (Non-Manager)
On-site
Food and Beverage Production
First Shift (Day)
Fort Atkinson, WI, US
70000
Experienced (Non-Manager)
Full Time, Direct Hire
Food and Beverage Production
On-site
Professional (Other)
Bachelors Degree
First Shift (Day)
Apply Now
Applied
Job details
Looking to take the next step in your Human Resources (HR) career? We have a great opportunity for you with our growing client in Fort Atkinson, WI. Our client is seeking a Bilingual Human Resources (HR) Generalist to join their team!
This is a direct hire Bilingual Human Resources (HR) Generalist position, meaning you will be hired permanently with our client and offered their benefit and vacation package upon hire.
Benefits:
Medical, Vision, Dental, and Life Insurance




401(k) matching




HSA + FSA




Competitive Vacation Package




Paid Holidays
Shift:
M-F 7a-5p (flexible within those hours)
Annual Salary as a Bilingual Human Resources (HR) Generalist:
Interested in learning more about our client?
As a premier global food provider, our client partners with the world's leading foodservice and retail food brands to provide concept-to-table solutions that delight consumers around the globe.
Position Information:
Reporting to the HR Manager, this position provides day-to-day support to line supervisors, and employees by providing interpretation and guidance on the application of, policies, procedures, collective bargaining agreements (if applicable), FMLA/ADA and other established practices and procedures.  The HR Generalist is responsible for the translation of human capital implications to support overall business objectives like change initiatives, building and retaining a high-performing culture and talent excellence.  Must be available to support all operating shifts directly or indirectly where required. 
Provide guidance and advice on the interpretation and application of established employment policies, procedures, and practices.
Work collaboratively with other HR staff and line managers to resolve employee issues that arise due to policy interpretations, procedural issues, job performance concern, time off, harassment concerns, and other employee related issues.




Administer and support talent management programs and HR initiatives that require field implementation and facilitation to ensure adherence to standards and consistency in application.




Manage the Talent Acquisition lifecycle process for hourly production employees, including but not limited to posting, sourcing, and managing the candidate experience.




Ensures compliance with Federal and State legislation related to all human resources matters.




Fosters effective relationships with external vendors to administer effective employee programs.




Assist in the implementation and administration of a robust communications plan.




Manage the administration of FMLA/ADA compliance for the facility.




Maintain up to date knowledge of federal, state, and local employment laws and recommend changes to policies, practices, and procedures required to ensure compliance.
What kind of experience do you need to succeed?:
A degree in Human Resources, related field along with 1-3+ years' experience.




Bilingual Spanish/English skills required. (Polish speaking is a plus)




Proficiency in systems, Excel, Word, Publisher and PowerPoint.




Effective verbal, written, presentation and interpersonal skills.




Working knowledge of Human Resource practices with expertise in talent acquisition, FMLA/ADA, new hire orientation and on-boarding.     
Apply today for immediate consideration for this Bilingual Human Resources (HR) Generalist position in Fort Atkinson, WI. We look forward to connecting with you!
 
8929479
I want more jobs like this in my inbox.
Share this job Copied url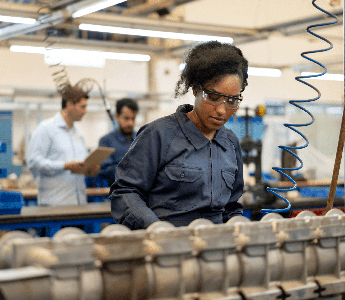 As part of our promise to talent, Kelly supports those who work with us through a variety of benefits, perks, and work-related resources. Kelly offers eligible employees voluntary benefit plans including medical, dental, vision, telemedicine, term life, whole life, accident insurance, critical illness, a legal plan, and short-term disability. As a Kelly employee, you will have access to a retirement savings plan, service bonus and holiday pay plans (earn up to eight paid holidays per benefit year), and a transit spending account. In addition, employees are entitled to earn paid sick leave under the applicable state or local plan. Click
here
for more information on benefits and perks that may be available to you as a member of the Kelly Talent Community.
You should know:
Your safety matters! Visit the
COVID-19 Resource Center
for the latest information, policies, and frequently asked questions.
Get a complete career fit with Kelly®.
You're looking to keep your career moving onward and upward, and we're here to help you do just that. Our staffing experts connect you with top companies for opportunities where you can learn, grow, and thrive. Jobs that fit your skills and experience, and most importantly, fit right on your path of where you want to go in your career.
About Kelly
Work changes everything. And at Kelly, we're obsessed with where it can take you. To us, it's about more than simply accepting your next job opportunity. It's the fuel that powers every next step of your life. It's the ripple effect that changes and improves everything for your family, your community, and the world. Which is why, here at Kelly, we are dedicated to providing you with limitless opportunities to enrich your life—just ask the 300,000 people we employ each year.
Kelly Services is proud to be an Equal Employment Opportunity and Affirmative Action employer. We welcome, value, and embrace diversity at all levels and are committed to building a team that is inclusive of a variety of backgrounds, communities, perspectives, and abilities. At Kelly, we believe that the more inclusive we are, the better services we can provide. Requests for accommodation related to our application process can be directed to Kelly's Human Resource Knowledge Center. Kelly complies with the requirements of California's state and local Fair Chance laws. A conviction does not automatically bar individuals from employment.