Tipton, IN, US
Light Industrial
High School or equivalent
Full Time, Temporary
19.50 / Hour
Entry Level
On-site
Agriculture/Forestry/Fishing
First Shift (Day)
Tipton, IN, US
19.50 / Hour
Entry Level
Full Time, Temporary
Agriculture/Forestry/Fishing
On-site
Light Industrial
High School or equivalent
First Shift (Day)
Apply Now
Applied
Job details
What's Next for you? 
This Great Job!
Kelly is seeking Production Associates for a Leading Agricultural Company in Tipton, IN.  We are looking for team players who want to learn and grow with the company  with a variety of potential skills being used and learned!
What is Hours and Pay?
• Pay Rates per shift
• 1st: 19.50
• 2nd: 20.50 ($1 differential)
• 3rd: 20.25 ($0.75 differential)
Days required – 3 1/2 days on and 3 1/2 days off. This ends up being every other weekend yet allows for time off during the week when it is your weekend to work. The flexibility in this type of schedule allows to have some weekends off and some weekdays off as well!
During off-peak months, April through August, the site staggers down to an 8 hour day shift schedule with occasional overtime when needed. This provides a much better work-life balance than other manufacturing roles and opportunities! So don't miss out, apply today!
The Tipton production location runs various production schedules during peak season, September through March each year. This includes, but is not limited to the following: Need flexibility to work other shifts than your main one. Flexible shifts needed – Candidates need to be flexible in schedule and with tasks assigned.
• Some will be hired to GRA PAR which will work 1st and 3rd shifts
• Some will be hired for Wheat Packaging which works all 3 shifts.
What will I be doing?
• Harvest activities such as preparation, sorting, drying, etc.
• Conditioning activities such as sizing, gravity operation, packaging, palletizing, etc.
• Return and rework activities.
• Quality Analysis & Control activities.
• Field management activities such as scouting, field maintenance.
• Warehousing activities including forklift operation, collecting samples, pooling, etc.
• Gathering data for continuous improvement projects.
• Various other duties as assigned by supervisor.
What is needed for these positions? 
• You love variety of tasks as well as enjoy working hard and staying busy!
• You want to work somewhere doing something where you can make a difference!
• Growing your skills and your career is extremely important to you and you're looking for a         company like Corteva where you have the opportunity to do just that!
• You have your High School Diploma or GED.
• Or for Candidates without a diploma or GED can be considered. If they are later offered an         FTE role, they must obtain a GED within 6 months.
• When you see a problem, you look for a way to fix it, you're solutions focused.
• You value the safety of yourself and your co-workers and will eagerly participate in safe work     practices, on-the-job safety, and work safety programs.
• Chilly warehouse? Dusty field inspections? No problem! You are adaptable and love to get          out there and be in    the heart of operations with your team and work hard!
• You are a team player and are willing to help out and even do physical work  if needed …          Passing by a team member struggling to lift something? Safety is your top priority and if you      are willing and able to lift up to 50 pounds on occasion with or without reasonable                      accommodations, you would help your colleague and/or perform necessary job tasks!
What's Next? 
Once you apply, you'll proceed to next steps if your skills and experience look like a good fit. But don't worry—even if this position doesn't work out, you're still in our network. That means all our recruiters will have access to your profile, expanding your opportunities even more. Helping you discover what's next in your career is what we're all about, so let's get to work.
Apply to be a Production Associate today!
#CB
#P2
8934776
I want more jobs like this in my inbox.
Share this job Copied url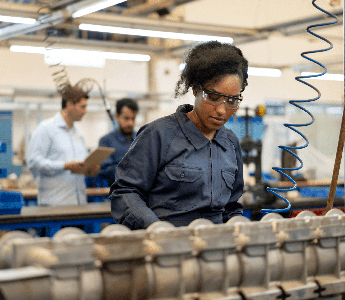 As part of our promise to talent, Kelly supports those who work with us through a variety of benefits, perks, and work-related resources. Kelly offers eligible employees voluntary benefit plans including medical, dental, vision, telemedicine, term life, whole life, accident insurance, critical illness, a legal plan, and short-term disability. As a Kelly employee, you will have access to a retirement savings plan, service bonus and holiday pay plans (earn up to eight paid holidays per benefit year), and a transit spending account. In addition, employees are entitled to earn paid sick leave under the applicable state or local plan. Click
here
for more information on benefits and perks that may be available to you as a member of the Kelly Talent Community.
You should know:
Your safety matters! Visit the
COVID-19 Resource Center
for the latest information, policies, and frequently asked questions.
Get a complete career fit with Kelly®.
You're looking to keep your career moving onward and upward, and we're here to help you do just that. Our staffing experts connect you with top companies for opportunities where you can learn, grow, and thrive. Jobs that fit your skills and experience, and most importantly, fit right on your path of where you want to go in your career.
About Kelly
Work changes everything. And at Kelly, we're obsessed with where it can take you. To us, it's about more than simply accepting your next job opportunity. It's the fuel that powers every next step of your life. It's the ripple effect that changes and improves everything for your family, your community, and the world. Which is why, here at Kelly, we are dedicated to providing you with limitless opportunities to enrich your life—just ask the 300,000 people we employ each year.
Kelly Services is proud to be an Equal Employment Opportunity and Affirmative Action employer. We welcome, value, and embrace diversity at all levels and are committed to building a team that is inclusive of a variety of backgrounds, communities, perspectives, and abilities. At Kelly, we believe that the more inclusive we are, the better services we can provide. Requests for accommodation related to our application process can be directed to Kelly's Human Resource Knowledge Center. Kelly complies with the requirements of California's state and local Fair Chance laws. A conviction does not automatically bar individuals from employment.