Skokie, IL, US
Light Industrial
High School or equivalent
Full Time, Direct Hire
$25-$40
Experienced (Non-Manager)
On-site
Manufacturing - Other
First Shift (Day)
Skokie, IL, US
$25-$40
Experienced (Non-Manager)
Full Time, Direct Hire
Manufacturing - Other
On-site
Light Industrial
High School or equivalent
First Shift (Day)
Apply Now
Applied
Job details
Maintenance Mechanic in Skokie, IL
Kelly® Professional & Industrial, we're passionate about helping you find a job that works for you. How about this one? We're seeking multiple Maintenance Mechanic, for an industrial manufacturer in Skokie, IL. With us, it's all about finding the job that's just right. If you're ready to work for an organization that cares about you, as well as our product, we have an opening for you.
Job Title: Maintenance Mechanic
Type: Direct Hire 
Location: Skokie, IL
Pay rate: $30-38
Shift/Schedule: Monday-Friday
1st shift 6:00am-2:30pm



2nd Shift 3:00pm-11:00pm


3rd shift 10:00pm-7:00am
Overview
The Maintenance mechanic will safely install, maintain, repair, move, replace, modify, upgrade, troubleshoot, diagnose, adjust, calibrate, and perform preventive maintenance on industrial food equipment and devices used in production, office, and utility areas. Provide support as needed to Production, Quality and Safety. Serves as a mentor and helps train production operators. The Maintenance mechanic will be a team player.
Job Duties
Maintenance shop & check their emails from the Maintenance Planner telling them what they've been assigned too, giving work updates in Redzone




Needing to get a parts list together on parts needed for fix machines




Lockout & tagout




Reports food safety and quality problems to personnel with the authority to initiate action.




Troubleshoot, repair, adjust, and replace equipment and components involving mechanical, electrical, hydraulic, pneumatic, plumbing, relay logic systems.




Perform preventative maintenance on equipment.




Responsible for communicating equipment breakdown status to shift dispatcher.




Move equipment and machinery using standard methods of lifting, rigging, hoisting, blocking, skidding, and rolling.




Perform work in a safe, clean, thorough, and professional manner.




Assesses situations and develop solutions and estimated time frames to satisfy work requests.




Research and comprise parts list necessary to satisfy work requests.




Must adhere to all company and department policies and procedures.




Completes assigned work in an acceptable and productive time frame.




Accurately document information on work orders, such as, time it took to perform task, parts used etc.




Ability to read and interpret equipment manuals to assist in troubleshooting as well as identifying parts needed for repairs.




Maintain a positive work atmosphere by performing and communicating in a manner that promotes good relationships with co-workers including manufacturing associates, other support department associates and management.




All other duties as assigned by Manager.
Work Environment
Standing on a concrete floor.




Wearing proper personal protective equipment (hair net, bump cap, ear plugs, safety shoes, and uniform).




Bending, stooping, twist, turn, standing for extended time periods, reaching, and lifting to 50 lbs.




Required to work weekends during peak season.
Qualification
High school diploma or general education degree (GED)




Possess a 2-year technical degree in a maintenance field or minimum of 5 years of experience in a maintenance field.  Two of the five years must be in a food processing or manufacturing environment.




Ability to use simple math, adding, subtracting, multiplication and division.




Ability to take measurements.




Ability to troubleshoot problems without supervision.




Ability to read and follow instructions.




Ability to read electrical schematics and diagrams.




Ability to understand and troubleshoot mechanical equipment and machinery.




Ability work overtime and weekends.




Good written and verbal communication skills to be able to communicate effectively and professionally with internal and external personnel (suppliers).




Basic knowledge of bearings, bushings, gear boxes, fixed / variable power transmissions systems, pump seals, clutches, brakes, manual / automatic control valves, motors, couplings, hydraulics, pneumatics, pumps, variable frequency drives, transducers, solenoids, relays, motor starters, switches (flow, Photo, proximity, level, pressure, etc.),




encoders, tachometers, AC and DC drive controls, pipe, tubing, pipe fittings, circuit boards,




Programmable logic controllers, transmitters, machining, welding, and fabrication etc.




Ability to set up and operate shop equipment and portable power tools.
What happens next
Once you apply, you'll proceed to the next steps if your skills and experience look like a good fit. But don't worry even if this position doesn't work out, you're still in our network. That means all our recruiters will have access to your profile, expanding your opportunities even more. Helping you discover what's next in your career is what we're all about, so let's get to work. For instant consideration for this job position, Apply Now! Please submit your resume to nicr324@kellyservices.com
#P1 #CB
 
9002417
I want more jobs like this in my inbox.
Share this job Copied url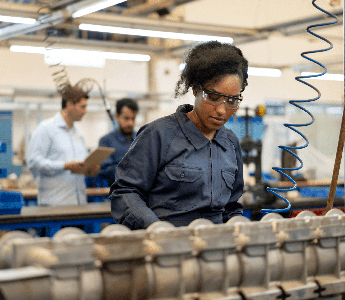 As part of our promise to talent, Kelly supports those who work with us through a variety of benefits, perks, and work-related resources. Kelly offers eligible employees voluntary benefit plans including medical, dental, vision, telemedicine, term life, whole life, accident insurance, critical illness, a legal plan, and short-term disability. As a Kelly employee, you will have access to a retirement savings plan, service bonus and holiday pay plans (earn up to eight paid holidays per benefit year), and a transit spending account. In addition, employees are entitled to earn paid sick leave under the applicable state or local plan. Click
here
for more information on benefits and perks that may be available to you as a member of the Kelly Talent Community.
Get a complete career fit with Kelly®.
You're looking to keep your career moving onward and upward, and we're here to help you do just that. Our staffing experts connect you with top companies for opportunities where you can learn, grow, and thrive. Jobs that fit your skills and experience, and most importantly, fit right on your path of where you want to go in your career.
About Kelly
Work changes everything. And at Kelly, we're obsessed with where it can take you. To us, it's about more than simply accepting your next job opportunity. It's the fuel that powers every next step of your life. It's the ripple effect that changes and improves everything for your family, your community, and the world. Which is why, here at Kelly, we are dedicated to providing you with limitless opportunities to enrich your life—just ask the 300,000 people we employ each year.
Kelly Services is proud to be an Equal Employment Opportunity and Affirmative Action employer. We welcome, value, and embrace diversity at all levels and are committed to building a team that is inclusive of a variety of backgrounds, communities, perspectives, and abilities. At Kelly, we believe that the more inclusive we are, the better services we can provide. Requests for accommodation related to our application process can be directed to Kelly's Human Resource Knowledge Center. Kelly complies with the requirements of California's state and local Fair Chance laws. A conviction does not automatically bar individuals from employment.