Document Control Assistant
Croydon, PA, US
Office
High School or equivalent
Full Time, Temporary
$25.00 per hour
Experienced (Non-Manager)
On-site
Chemicals/Petro-Chemicals
First Shift (Day)
Croydon, PA, US
$25.00 per hour
Experienced (Non-Manager)
Full Time, Temporary
Chemicals/Petro-Chemicals
On-site
Office
High School or equivalent
First Shift (Day)
Apply Now
Applied
Job details
Your next good thing is right here. At Kelly® Professional & Industrial, we're all about helping you discover what's next in your career. Our top petro-chemical client in Bristol. PA is seeking a Document Control Assistant If this sounds like the right fit for you, read on and apply!  
Long term contract assignment
Days/Hours: Monday – Friday/7am-4pm
Pay: $25 per hour!
What's a typical day as a Document Control Assistant? You'll be:
Daily responsibilities will require the DMA assistant to work across the two plants (Bristol and Croydon), to collect and file records and documents




Provide support in the management of several work processes across the organization, focusing on file access and security, retention of production records and management of electronic and physical libraries.




There will be a lot of walking and stairs involved.
This job might be an outstanding fit if you have the following Knowledge/Skills/Abilities:
HS Diploma or GED (Associates preferred)




Experience in Document or Records Management




Excellent organizational skills & experience




Proficient in basic Office tools such as Microsoft Office




Ability to work in a fast-paced environment




Ability to climb up and down stairs throughout the day
What happens next:
Once you apply, you'll proceed to next steps if your skills and experience look like a good fit. But don't worry—even if this Document Control Assistant position doesn't work out, you're still in our network. That means all of our recruiters will have access to your profile, expanding your opportunities even more.
#P1
#CB
 
9087959
I want more jobs like this in my inbox.
Share this job Copied url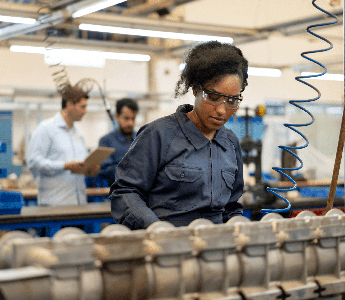 As part of our promise to talent, Kelly supports those who work with us through a variety of benefits, perks, and work-related resources. Kelly offers eligible employees voluntary benefit plans including medical, dental, vision, telemedicine, term life, whole life, accident insurance, critical illness, a legal plan, and short-term disability. As a Kelly employee, you will have access to a retirement savings plan, service bonus and holiday pay plans (earn up to eight paid holidays per benefit year), and a transit spending account. In addition, employees are entitled to earn paid sick leave under the applicable state or local plan. Click
here
for more information on benefits and perks that may be available to you as a member of the Kelly Talent Community.
Get a complete career fit with Kelly®.
You're looking to keep your career moving onward and upward, and we're here to help you do just that. Our staffing experts connect you with top companies for opportunities where you can learn, grow, and thrive. Jobs that fit your skills and experience, and most importantly, fit right on your path of where you want to go in your career.
About Kelly
Work changes everything. And at Kelly, we're obsessed with where it can take you. To us, it's about more than simply accepting your next job opportunity. It's the fuel that powers every next step of your life. It's the ripple effect that changes and improves everything for your family, your community, and the world. Which is why, here at Kelly, we are dedicated to providing you with limitless opportunities to enrich your life—just ask the 300,000 people we employ each year.
Kelly Services is proud to be an Equal Employment Opportunity and Affirmative Action employer. We welcome, value, and embrace diversity at all levels and are committed to building a team that is inclusive of a variety of backgrounds, communities, perspectives, and abilities. At Kelly, we believe that the more inclusive we are, the better services we can provide. Requests for accommodation related to our application process can be directed to Kelly's Human Resource Knowledge Center. Kelly complies with the requirements of California's state and local Fair Chance laws. A conviction does not automatically bar individuals from employment.