Calgary, AB, CA
Accounting / Finance
Associate Degree
Full Time, Temporary
Experienced (Non-Manager)
On-site
Energy and Utilities
First Shift (Day)
Calgary, AB, CA
Experienced (Non-Manager)
Full Time, Temporary
Energy and Utilities
On-site
Accounting / Finance
Associate Degree
First Shift (Day)
Apply Now
Applied
Job details
Job Title: Treasury Analyst
Job Summary:
We are looking for an experienced and motivated Treasury Analyst to join our dynamic team at our client in the oil and gas industry! As a Treasury Analyst, you will be responsible for executing the Document Management System project in Treasury. You will have the opportunity to work with the Treasury team to develop and build a prescribed folder structure in the document management system.
Roles and Responsibilities:
Responsible for executing the client's Document Management System project in Treasury

Work with the Treasury team to develop and build a prescribed folder structure

Enhance the existing Treasury structure in the document management system and review document structures

Review, move and delete approved content as required

Assist with bank account document management updates as the project progresses

Manage users and groups/permissions

Collaborate with others in implementations

Act as first point of contact for operational issues in Treasury
Qualifications & Skills:
Completed a University Degree or College Diploma in Accounting, Finance, or related field

3 – 5 Years Related Experience

Basic understanding of records management, imaging and archiving, digital transformation

Comfortable with technology such as but not limited to Office365, Windows Explorer, IE/Chrome

Communicates effectively

Must be legally entitled to work in Canada

OpenText Content Server experience, preferred but not required

Understanding of Treasury concepts and their related information needs, ideal but not required
Opportunities:
This is a great opportunity to join a team of talented professionals at our client. You will have the chance to work on a high-profile project that will have a direct impact on the Treasury team. Your hard work and dedication will be rewarded with a competitive salary.
#GRACE
9097289
I want more jobs like this in my inbox.
Share this job Copied url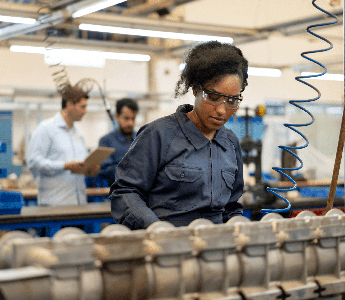 As part of our promise to talent, Kelly supports those who work with us through a variety of benefits, perks, and work-related resources. Kelly offers eligible employees voluntary benefit plans including medical, dental, vision, telemedicine, term life, whole life, accident insurance, critical illness, a legal plan, and short-term disability. As a Kelly employee, you will have access to a retirement savings plan, service bonus and holiday pay plans (earn up to eight paid holidays per benefit year), and a transit spending account. In addition, employees are entitled to earn paid sick leave under the applicable state or local plan. Click
here
for more information on benefits and perks that may be available to you as a member of the Kelly Talent Community.
Get a complete career fit with Kelly®.
You're looking to keep your career moving onward and upward, and we're here to help you do just that. Our staffing experts connect you with top companies for opportunities where you can learn, grow, and thrive. Jobs that fit your skills and experience, and most importantly, fit right on your path of where you want to go in your career.
About Kelly
Work changes everything. And at Kelly, we're obsessed with where it can take you. To us, it's about more than simply accepting your next job opportunity. It's the fuel that powers every next step of your life. It's the ripple effect that changes and improves everything for your family, your community, and the world. Which is why, here at Kelly, we are dedicated to providing you with limitless opportunities to enrich your life—just ask the 300,000 people we employ each year.
Kelly is an equal opportunity employer committed to employing a diverse workforce and providing accommodations for people with disabilities in all parts of the hiring process as required under its Employment Accommodation Policy. Kelly will work with applicants to meet accommodation needs that are made known to Kelly in advance.