Electronic Instrument Technician II
Barceloneta, PR, US
Engineering
Associate Degree
Full Time, Temporary
Experienced (Non-Manager)
On-site
Biotechnology/Pharmaceuticals
First Shift (Day)
Barceloneta, PR, US
Experienced (Non-Manager)
Full Time, Temporary
Biotechnology/Pharmaceuticals
On-site
Engineering
Associate Degree
First Shift (Day)
Apply Now
Applied
Job details
Kelly® Engineering is seeking Electronic Instrument Technician  for contract position at Pharmaceutical client in Puerto Rico North area.
Overview
Provides preventive maintenance, calibration, programming, configuration and repair services to instruments, systems or equipment that measure and control different variables in industrial manufacturing processes and those used in laboratories for analysis during the different stages of product development, applying mathematical knowledge and concepts of physics, electronics and mechanics; following written policies and procedures and, in addition, complying with current good manufacturing practices. The incumbent ensures the accuracy with which the instruments used in manufacturing measure these variables so that the processes and analyzes are carried out in a safe, consistent, and uniform manner so that the final product has the required efficiency and complies with the specifications and laws that they govern the industry.
Duties
• Responsible for repairing, inspecting, modifying, and calibrating the instrumentation equipment and performing preventive and / or corrective maintenance used for the manufacture of pharmaceutical products in accordance with the regulations applicable to our industry (CGMP, OSHA, etc.) maintaining a high degree of reliability in a safe and efficient way.
• Calibrate and certify instruments used for the processes of operation or manufacture of pharmaceutical products. Certify the proper functioning of the instrumentation used for the final approval and control of the process of operation or manufacture of pharmaceutical products
• Carry out the maintenance tasks (Preventive, Corrective) observing and complying with the safety rules and procedures that apply to each activity. Inform, correct, and suggest improvements to observed unsafe situations. Document these tasks as assigned, complying with the applicable procedures
• Properly document the calibrations performed using the forms and documents approved in the calibration procedures and / or Metrology Corporation.
• Carry out corrective repairs on electrical and / or pneumatic instrumentation equipment. Perform inspections, problem analysis and take corrective actions to avoid recurrence
• Provide technical assistance during the definition and documentation of methods and sequences of operations necessary to calibrate new equipment for primary measurement, testing, and in new systems of process control.
• Analyze the calibration data to determine trends and correction factors in Standards.
• Provide technical support and perform work during emergency situations in and outside of working hours, on holidays, during weekends or when the supervisor deems necessary
Education / Experience:
• Associate Degree in Technology of Industrial Instrumentation, Electronics or Electronic Engineering Technology.
• Minimum three (3) years of experience in Electrical / Electronic, PLC, Controls, Instrumentation/ Calibration, basic HVAC and basic Utilities.
• Experience on repair and programming of electronic or electro-pneumatic systems, analytical, and high technological manufacturing equipment at the industrial level
• Candidate will be on Pharma / Clean Rooms, experience in Pharmaceutical and dry coating is required.
What happens next: 
 Once you apply, you'll proceed to next steps if your skills and experience look like a good fit. But don't worry – even if this position doesn't work out, you're still in our network. That means our team of expert Science & Clinical recruiters will have access to your profile, making your opportunities limitless.
9183365
I want more jobs like this in my inbox.
Share this job Copied url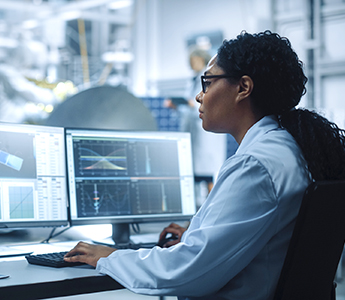 As part of our promise to talent, Kelly supports those who work with us through a variety of benefits, perks, and work-related resources. Kelly offers eligible employees voluntary benefit plans including medical, dental, vision, telemedicine, term life, whole life, accident insurance, critical illness, a legal plan, and short-term disability. As a Kelly employee, you will have access to a retirement savings plan, service bonus and holiday pay plans (earn up to eight paid holidays per benefit year), and a transit spending account. In addition, employees are entitled to earn paid sick leave under the applicable state or local plan. Click
here
for more information on benefits and perks that may be available to you as a member of the Kelly Talent Community.
Why Kelly® Engineering?
Your engineering skills are in demand, but how do you find the right fit? Easy. At Kelly Engineering, our team creates expert talent solutions to solve the world's most critical challenges. We connect you with leading organizations where you can collaborate on innovative projects, work with cutting-edge technologies and accelerate your growth. Whether you prefer the variety and flexibility of short-term projects or are looking for a long-term opportunity, we're here to guide you to the next step in your engineering career.
About Kelly
Work changes everything. And at Kelly, we're obsessed with where it can take you. To us, it's about more than simply accepting your next job opportunity. It's the fuel that powers every next step of your life. It's the ripple effect that changes and improves everything for your family, your community, and the world. Which is why, here at Kelly, we are dedicated to providing you with limitless opportunities to enrich your life—just ask the 300,000 people we employ each year.
Kelly Services is proud to be an Equal Employment Opportunity and Affirmative Action employer. We welcome, value, and embrace diversity at all levels and are committed to building a team that is inclusive of a variety of backgrounds, communities, perspectives, and abilities. At Kelly, we believe that the more inclusive we are, the better services we can provide. Requests for accommodation related to our application process can be directed to Kelly's Human Resource Knowledge Center. Kelly complies with the requirements of California's state and local Fair Chance laws. A conviction does not automatically bar individuals from employment.